---
Explore other Font Generators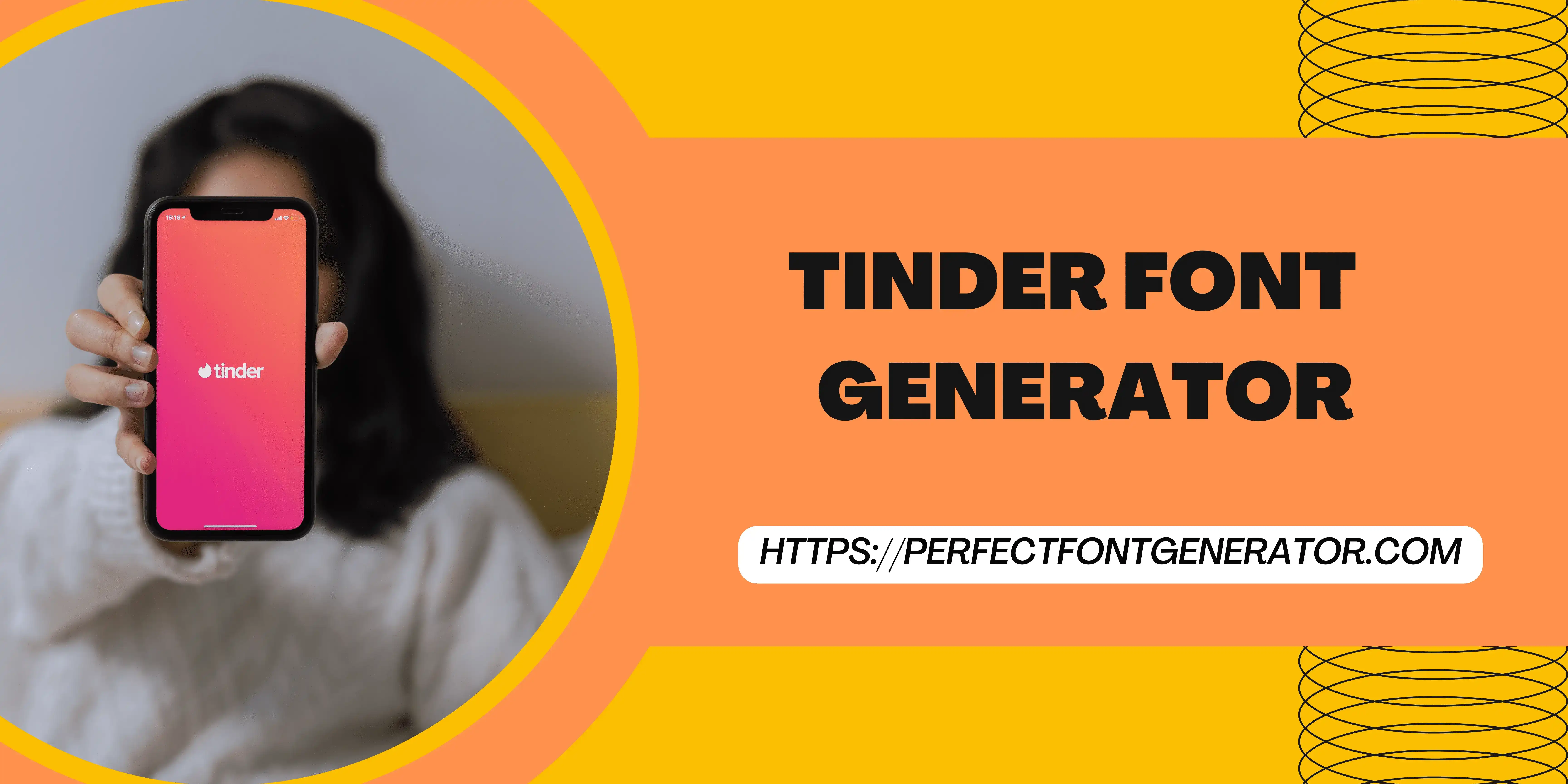 Tinder Font Generator: Make Your Tinder Profile Stand Out
Enhance your Tinder profile and make a lasting impression with the Tinder Font Generator. This incredible tool allows you to effortlessly convert plain fonts into fancy text adorned with cool symbols and icons. With a wide variety of font styles and an extensive range of captivating symbols, you can personalize your Tinder profile like never before. Let's explore the features of the Tinder Font Generator and learn how to use it to create an eye-catching and unique Tinder profile.
Cool Symbols & Icons
In addition to font styles, the Tinder Text Generator provides a wide range of cool symbols and icons. These symbols and icons can be used to add a touch of creativity and uniqueness to your Tinder profile. From hearts, stars, and emojis to arrows and decorative elements, you'll find an extensive collection of symbols to enhance your profile and catch the attention of potential matches.
How to Use the Tinder Font Generator?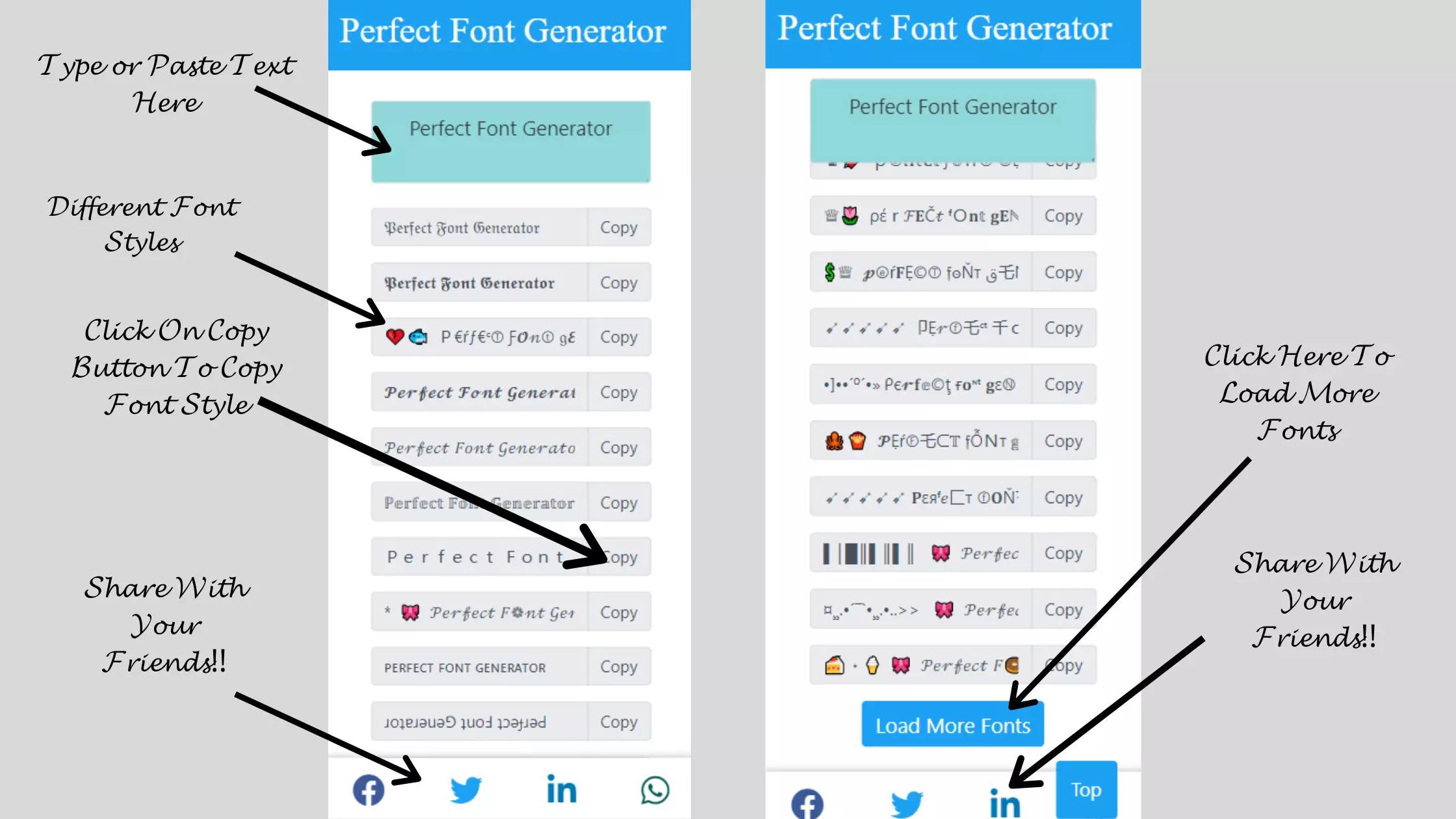 1.

Visit the Tinder Font Generator tool

2.

Enter the desired text, such as your name or bio, into the designated text input area.

3.

Explore the variety of font styles and symbols available. Preview the generated text to see how it looks in different styles.

4.

Once you find a font style and symbol combination that you like, click the "Copy" button to copy the converted text to your clipboard.

5.

Open your Tinder app or website and navigate to your profile section.

6.

Paste the copied text into the appropriate fields, such as your name or bio.

7.

Review your changes and save your updated profile to showcase your new fancy font style.
Frequently Asked Questions
How to Change the Font Style on Tinder?
Tinder does not provide native options to change the font style within the app or website. However, with the Font Generator, you can easily create unique and eye-catching fonts.
What Are the Tinder Symbols?
Tinder symbols refer to the various icons and emojis used within the app to represent different actions or features. These symbols include the heart symbol for likes, the flame symbol for matches, the lightning bolt symbol for super likes, and many more.
What Is the Best Font for Dating Websites?
The best font for dating websites depends on the overall design and branding of the platform. However, when it comes to creating an engaging Tinder profile, it's recommended to choose a font that is easy to read and stands out. Some popular choices include clean and modern fonts like helvetica, script font, bold italic font, monospace, etc.
What Font Does Tinder Use?
The font used in Tinder is the Gotham Rounded font. This font is a variation of the popular Gotham typeface, known for its sleek and modern look. With rounded corners, the Gotham Rounded font adds a touch of warmth and friendliness to the Tinder interface.
Why Use Perfect Font Generator?
1)

No Registration Needed

2)

It's Absolutely Free

3)

One Click Feature ( Just Copy & Paste )

4)

Easy Navigation

5)

Huge Collection of Font Styles

6)

You can use this fonts style on all website & apps