---
Explore other Font Generators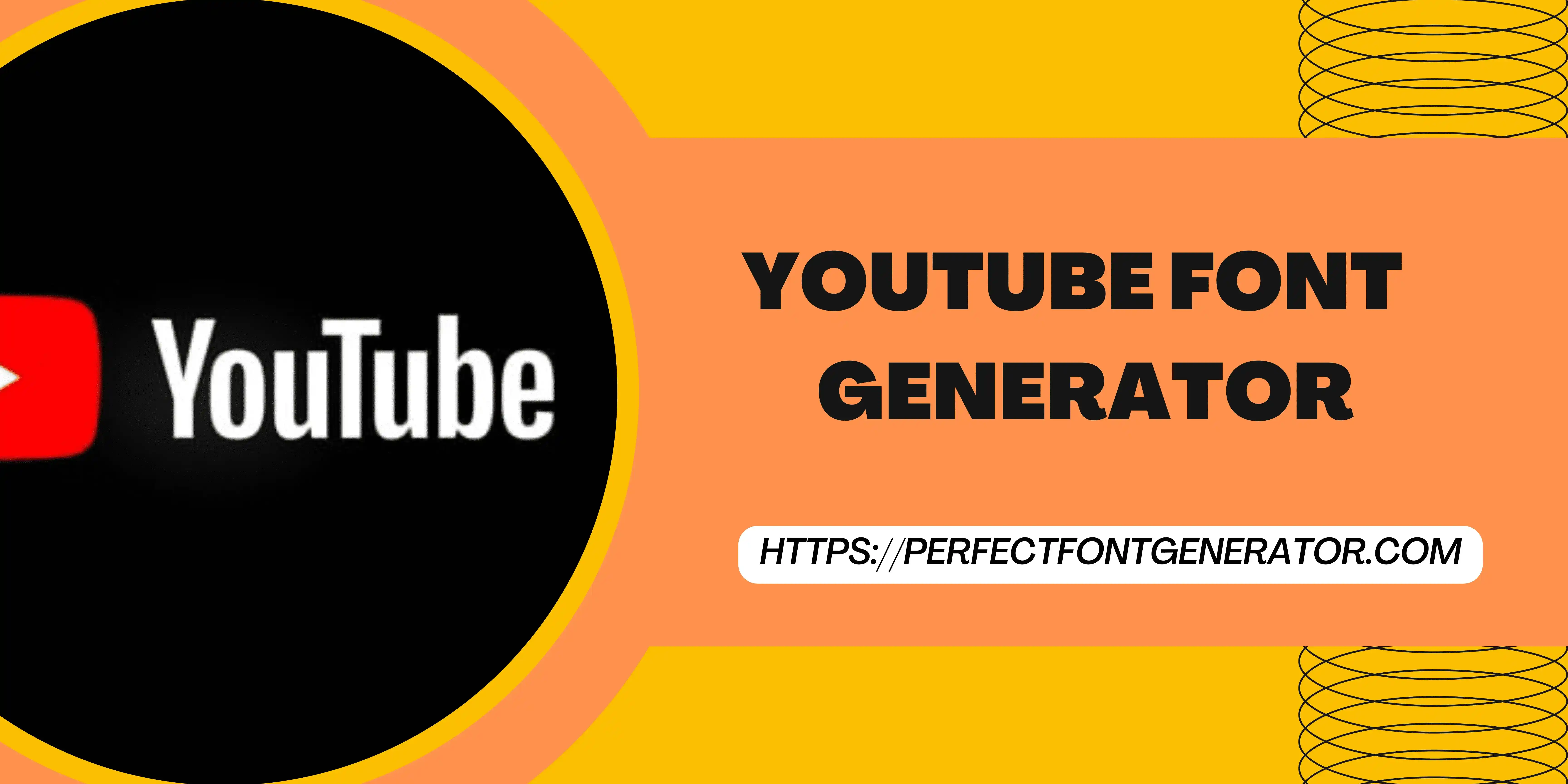 YouTube Font Generator: Create Unique Fonts for Your YouTube Content
Make your YouTube videos and channel stand out with the YouTube Font Generator. This powerful tool allows you to effortlessly convert plain fonts into fancy text adorned with cool symbols and icons. With a wide variety of font styles and an extensive range of captivating symbols, you can personalize your YouTube content like never before. Let's explore the features and usage of the YouTube Font Generator to help you create visually appealing titles, thumbnails, and channel names.
Cool Symbols & Icons
In addition to font styles, the YouTube Text Generator provides a wide range of cool symbols and icons. These symbols and icons can be used to add visual flair to your YouTube content, such as video titles, thumbnails, and channel names. From emojis and decorative elements to attention-grabbing icons, you'll find a vast collection to enhance your visuals.
How to Use the YouTube Font Generator?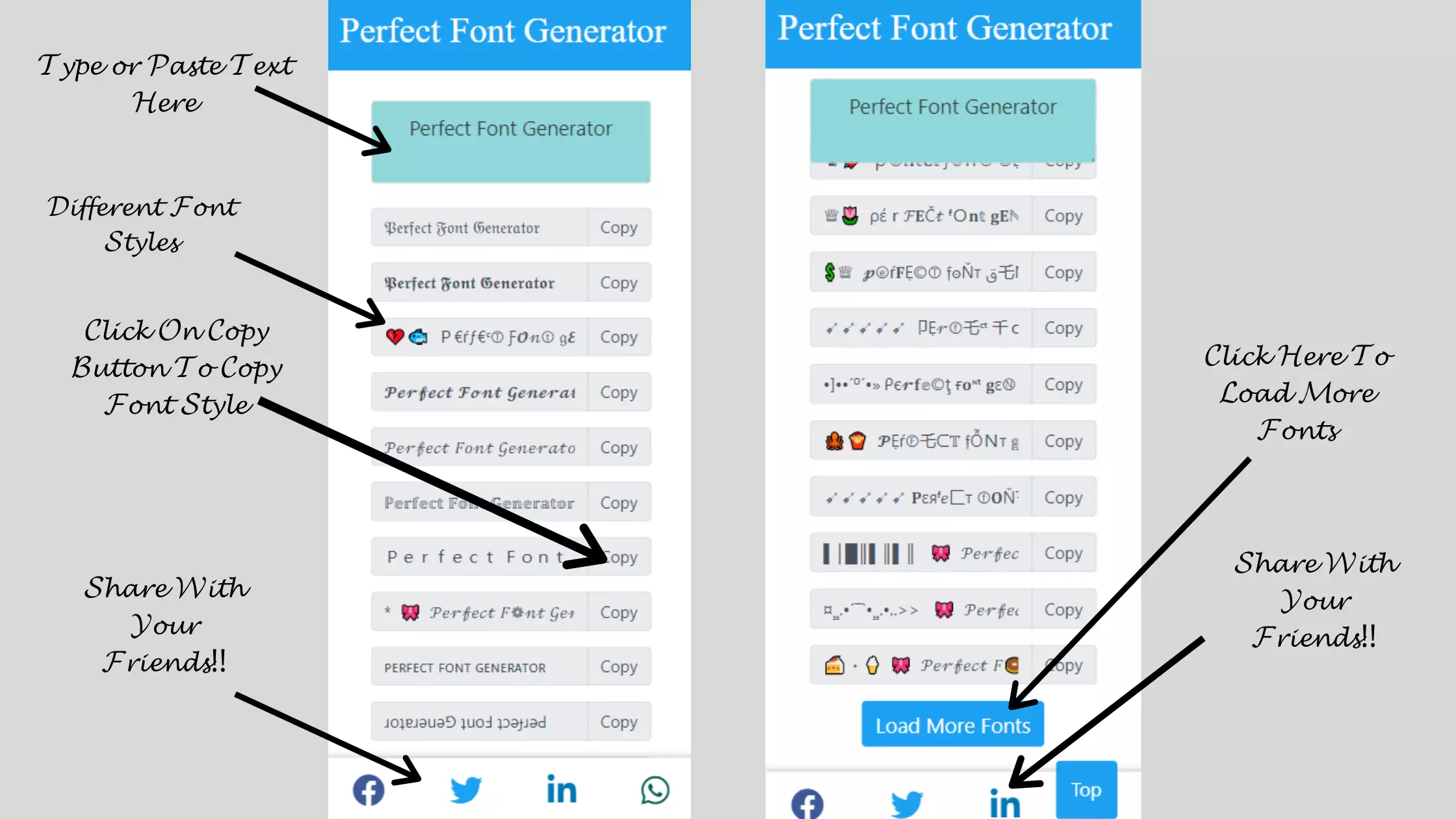 1.

Visit the YouTube Font Generator tool

2.

Enter the desired text you want to convert into a fancy font in the designated text input area.

3.

Explore the variety of font styles and symbols available. Preview the generated text to see how it looks in different styles.

4.

Once you find a font style and symbol combination that you like, click the "Copy" button to copy the converted text to your clipboard.

5.

Open your YouTube editing software or platform and navigate to the section where you want to use the fancy font.

6.

Paste the copied text into the appropriate field, such as video titles, thumbnails, or channel names.

7.

Review your changes and save them to incorporate the new font style into your YouTube content.
YouTube Title Font Generator
With the YouTube Font Generator, you can create captivating and visually appealing titles for your YouTube videos. Experiment with different font styles and symbols to find the perfect combination that aligns with your video's theme and captures the attention of your audience.
YouTube Thumbnail Font Generator
Thumbnails play a crucial role in attracting viewers to your YouTube videos. The YouTube Fancy Font Generator allows you to generate fancy fonts to add text elements to your thumbnails. Create eye-catching and informative text overlays that entice viewers to click on your videos.
YouTube Channel Name Font Generator
Your YouTube channel name represents your brand and identity on the platform. With the Fancy Text Generator, you can customize your channel name with unique font styles and symbols that reflect your personality or niche. Stand out from the crowd and leave a lasting impression on your audience.
Frequently Asked Questions
How to Change the Font Style on YouTube?
YouTube does not provide native options to change the font style within the platform. However, with the YT Font Generator, you can easily create unique and stylish fonts.
What Font Does YouTube Logo Use?
The YouTube logo uses the "YouTube Sans" font, which was designed specifically for the platform. This font is not available for general use but is distinctively recognizable as the official YouTube font.
What Are the Best YouTube Fonts for Thumbnails?
The best YouTube fonts for thumbnails depend on the style and theme of your videos. Popular choices include bold and attention-grabbing fonts like Impact, Bebas Neue, or Montserrat. Experiment with different fonts to find the one that complements your thumbnail design and effectively communicates the video's content.
What Font Is Used for YouTube Titles?
YouTube titles typically use a combination of fonts, depending on the creator's preference. However, some commonly used fonts for YouTube titles include Oswald, Roboto, and Lato. These fonts offer a clean and modern look that is easy to read on various devices.
What Font Do YouTubers Use?
YouTubers use a wide range of fonts to convey their brand and style. Popular choices include custom fonts, unique typefaces, and recognizable fonts that align with their content.
How to Change YouTube Font Size on iPhone?
Changing the font size on YouTube specifically on an iPhone depends on the settings available within the YouTube app or the device's accessibility settings. You can explore the settings menu within the YouTube app or adjust the device's font size settings to modify the display size of the YouTube app.
Why Use Perfect Font Generator?
1)

No Registration Needed

2)

It's Absolutely Free

3)

One Click Feature ( Just Copy & Paste )

4)

Easy Navigation

5)

Huge Collection of Font Styles

6)

You can use this fonts style on all website & apps