---
Explore other Font Generators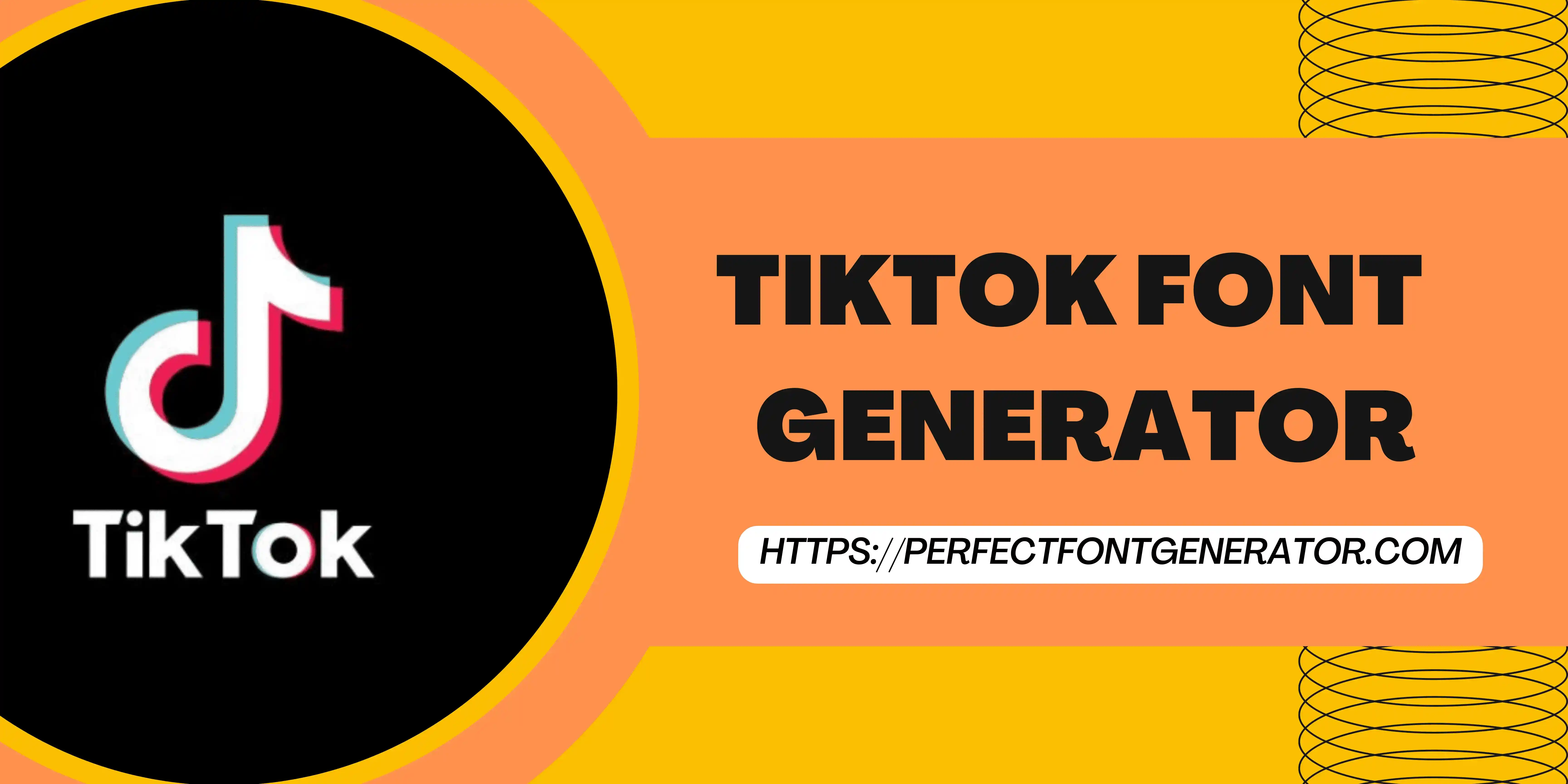 TikTok Font Generator: Transform Your Profile with Fancy Fonts and Cool Symbols
Experience the magic of the TikTok Font Generator as it instantly transforms your regular text into eye-catching fancy fonts. From elegant cursive styles to bold and playful designs, our tool offers a wide variety of font options to suit your preferences and make your TikTok profile truly remarkable.
Also Try: Stylish Fonts For Instagram (IG)
Also Try: Twitter Font Generator
Also Try: YouTube Font Generator
Where Can I Use These Stylish Fonts?
Unleash your creativity and use these stylish fonts in various sections of your TikTok profile. Enhance your username, captions, bio, comments, and even video descriptions with unique fonts that reflect your personality. Captivate your audience and leave a lasting impression with fonts that truly stand out.
Use Cool Symbols & Emojis on Your TikTok Profile
In addition to fancy fonts, our TikTok Text Generator also provides an extensive collection of cool symbols and emojis. Express yourself with decorative symbols, arrows, hearts, stars, and more. Elevate your TikTok profile with visually appealing elements that add a touch of flair and individuality.
How to Use the TikTok Font Generator?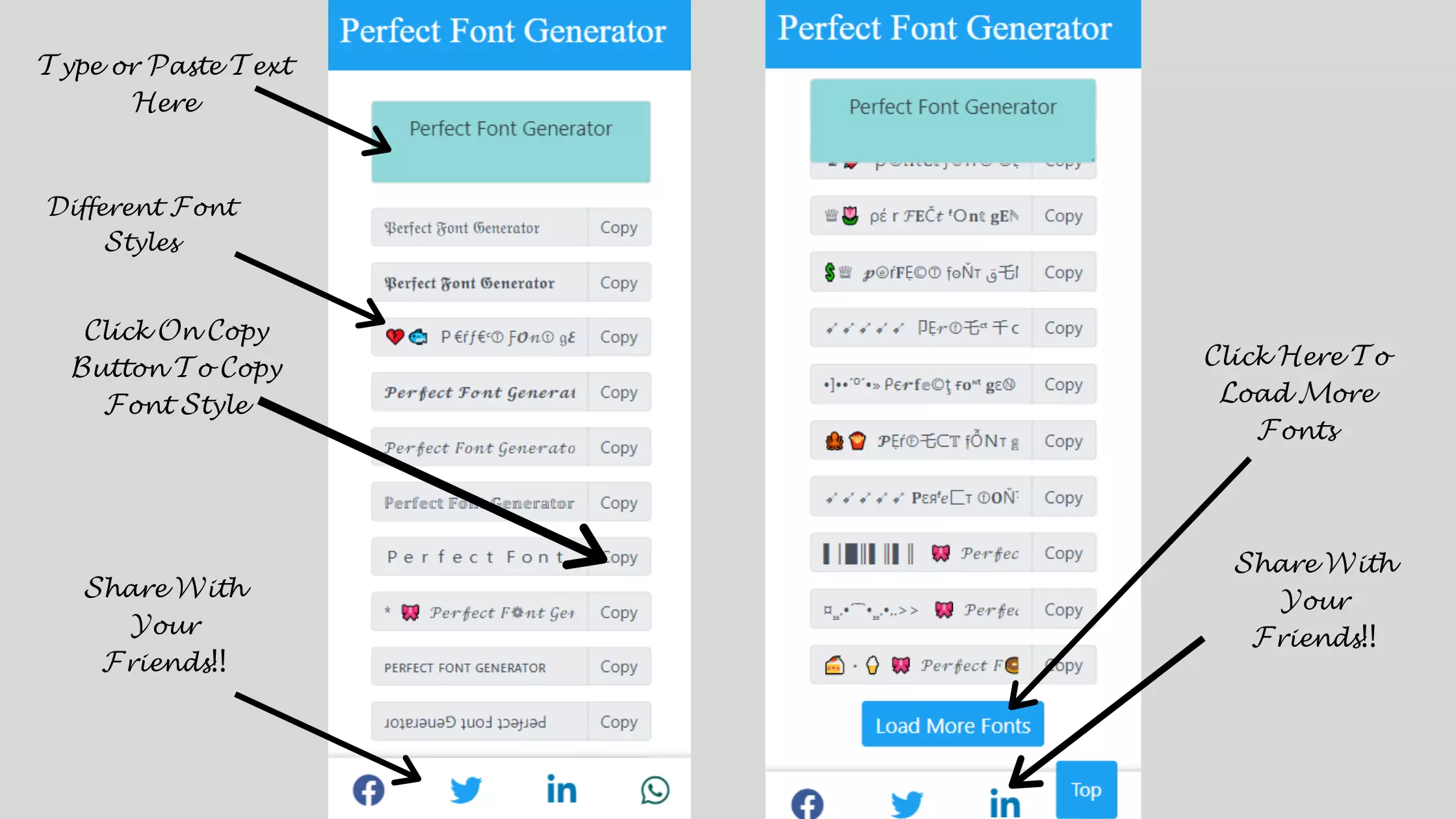 1.

Enter your desired text into the TikTok Font Generator.

2.

The tool automatically converts your text into fancy fonts.

3.

Browse through the available font styles and choose your favorite.

4.

Use the "Copy" button to easily copy the generated fancy text.

5.

Paste the copied text directly into your TikTok profile.

6.

Experiment with different fonts for your username, captions, bio, and comments.
Frequently Asked Questions
How to Stand Out on TikTok?
TikTok is a platform where creativity shines, and standing out is key. Along with using our Font Generator, here are a few tips to help you leave a lasting impression:
1.

Create unique and engaging content that resonates with your audience.

2.

Utilize popular trends and challenges while adding your personal touch.

3.

Interact with your viewers through comments, duets, and collaborations.

4.

Be consistent and regularly post high-quality content.

5.

Engage with the TikTok community by following, liking, and commenting on other users' content.
What Fonts Does TikTok Use?
TikTok uses its own custom font called TikTok Sans, designed for legibility and reading retention. It features bigger openings, clearer strokes, and slicker shapes, ensuring better recognizability across languages.
What Font Does TikTok Use for Captions?
TikTok uses its custom font, TikTok Sans, for captions. It enhances readability with larger letters and increased line height.
How to Change Font on TikTok?
Changing the font on TikTok can be a creative way to enhance your videos and make them more visually appealing. While TikTok doesn't provide built-in font customization options, you can still change the font by using external apps or websites.
How Do I Make My TikTok Bio Look Good?
To make your TikTok bio visually appealing, consider using a combination of fancy fonts, cool symbols, and emojis. Express your personality and interests creatively while keeping it concise and engaging.
Can I Use Symbols & Emojis on My TikTok Profile?
Absolutely! TikTok supports the use of symbols and emojis in usernames, captions, bios, and comments. Use our TikTok Font Generator to explore a wide range of symbols and emojis that can add a unique touch to your profile.
Why Use Perfect Font Generator?
1)

No Registration Needed

2)

It's Absolutely Free

3)

One Click Feature ( Just Copy & Paste )

4)

Easy Navigation

5)

Huge Collection of Font Styles

6)

You can use this fonts style on all website & apps