---
Explore other Font Generators
CSGO Font Generator: Enhance Your CSGO Profile with Stylish Fonts & Cool Symbols
Transform your CSGO profile into a unique and eye-catching masterpiece with the CSGO Font Generator. This powerful tool allows you to effortlessly convert plain text into fancy fonts adorned with cool symbols and icons. With a wide variety of font styles and an extensive range of captivating symbols, you can create a stylish nickname that sets you apart from the competition. Let's delve into the features of the CSGO Font Generator and learn how to use it to elevate your CSGO profile.
CSGO Stylish Nickname With Cool Symbols
In addition to font styles, the CSGO nickname generator provides a wide range of cool symbols and icons to spice up your nickname. These symbols can be used to add a touch of creativity and uniqueness to your CSGO profile. From bullets and knives to bombs and shields, you'll find an extensive collection of symbols to give your nickname a distinctive edge.
How to Use the CSGO Font Generator?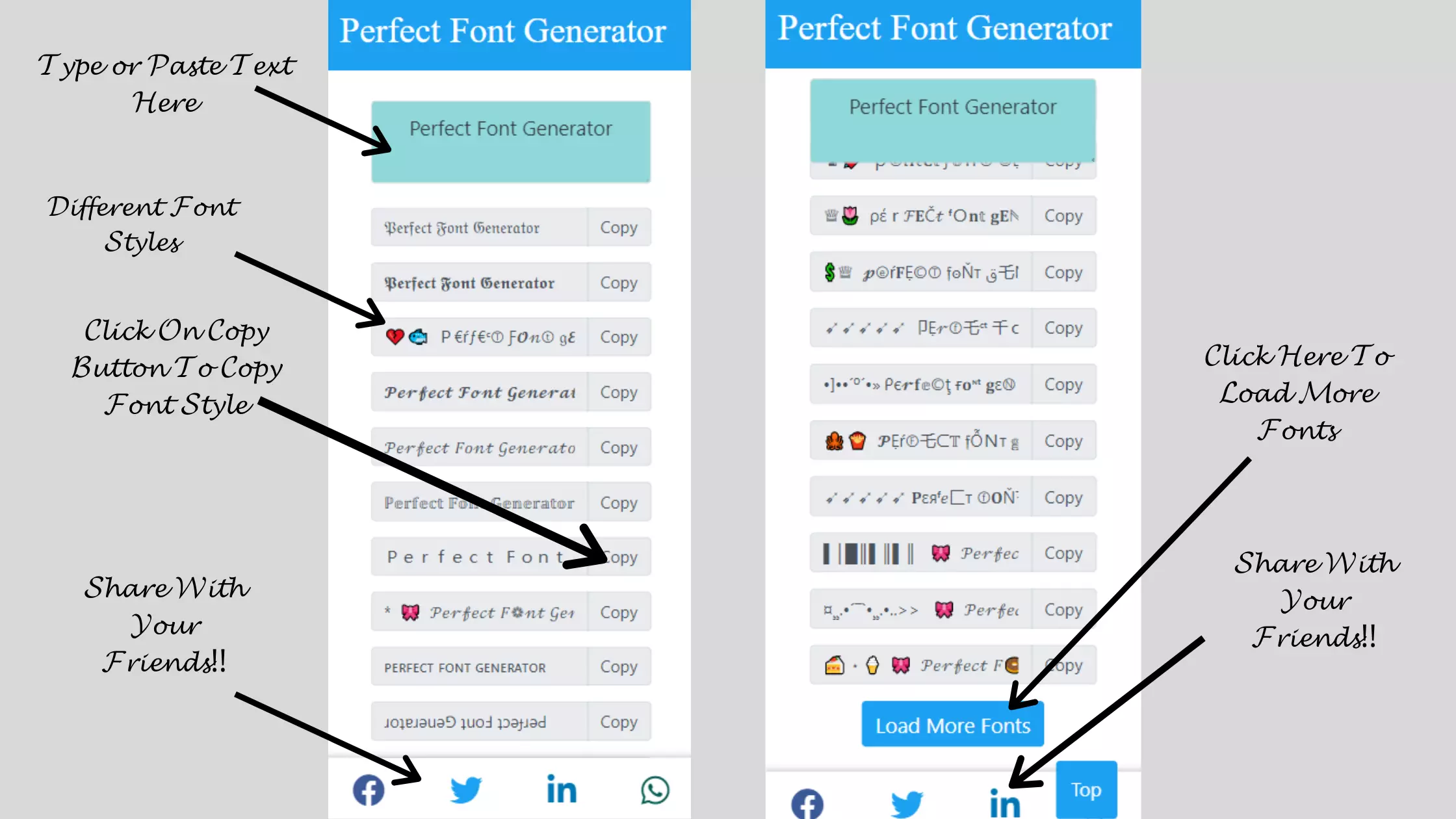 1.

Visit the CSGO Font Generator tool

2.

Enter your desired nickname into the text input area.

3.

Explore the variety of font styles and symbols available. Preview the generated text to see how it looks in different styles.

4.

Once you find a font style and symbol combination that you like, click the "Copy" button to copy the converted text to your clipboard.

5.

Open your CSGO game and navigate to the profile or settings section where you can change your nickname.

6.

Paste the copied text into the appropriate field to replace your current nickname.

7.

Save your changes and enjoy your stylish and unique nickname in CSGO.
Frequently Asked Questions
How to Change the Font Style on CSGO?
CSGO does not provide native options to change the font style within the game. However, with the CSGO Font Generator, you can easily create custom and visually appealing fonts.
What Font Does CSGO Use?
The font used in CS:GO (Counter-Strike: Global Offensive) is a popular sans-serif typeface known as "Roboto." Originally designed by Google for the Android operating system, Roboto has gained widespread recognition and is widely used in various design and development projects.
Which is the Best CSGO Font Generator Tool?
The Perfect Font Generator is considered the best CSGO font generator tool. It offers a wide range of fancy font styles, cool symbols, and icons. With its user-friendly interface, it allows easy conversion of plain text into stylish fonts.
What font does CSGO logo use?
The font used in the CSGO logo is reminiscent of Stencil, a popular sans-serif typeface designed by Chris Simpson. Stencil is known for its bold and impactful appearance, making it a fitting choice for the game's logo.
Why Use Perfect Font Generator?
1)

No Registration Needed

2)

It's Absolutely Free

3)

One Click Feature ( Just Copy & Paste )

4)

Easy Navigation

5)

Huge Collection of Font Styles

6)

You can use this fonts style on all website & apps