---
Explore other Font Generators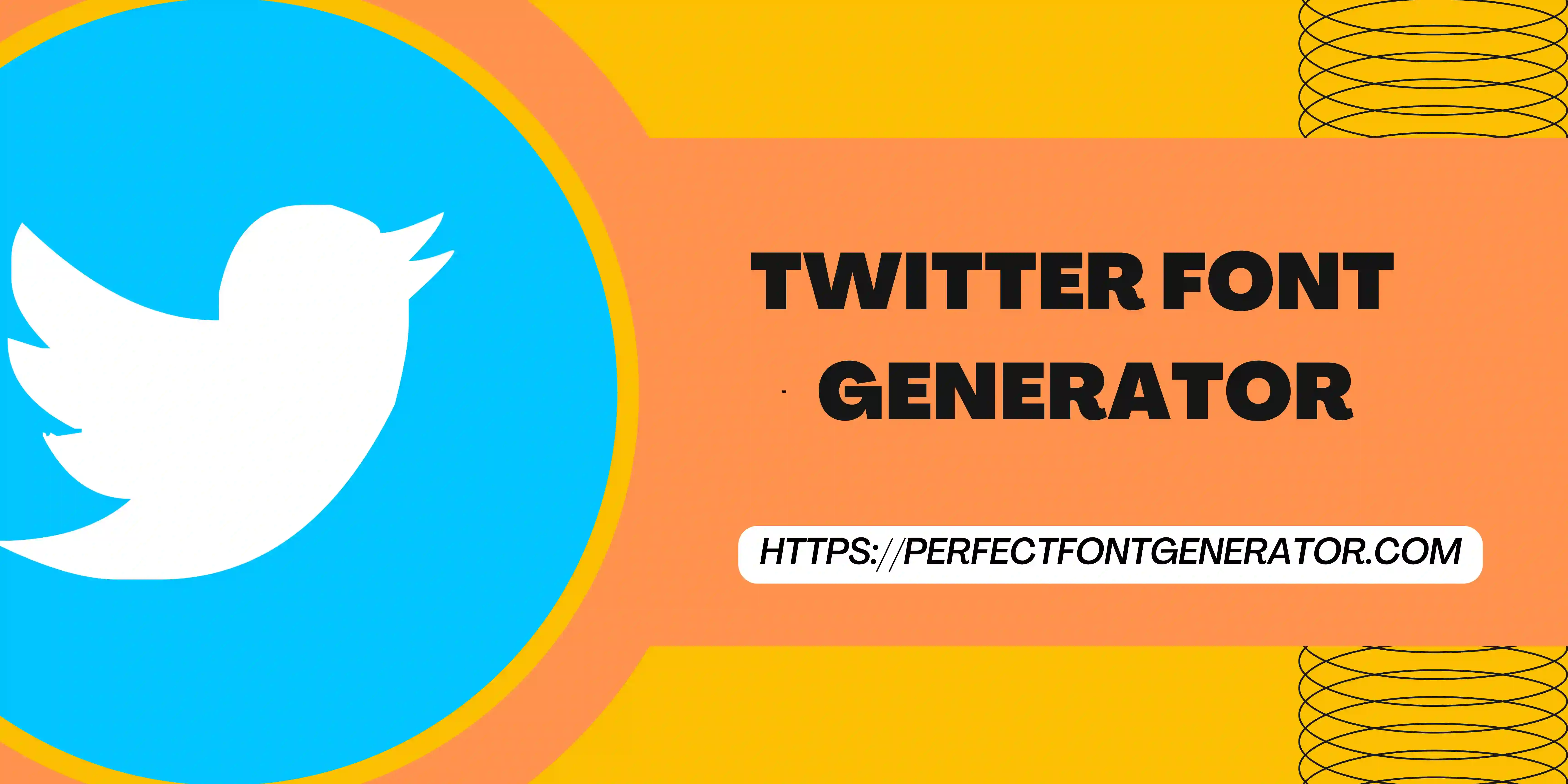 Twitter Font Generator: Customize Your Twitter Profile with Stylish Fonts
With Twitter Font Generator powerful tool, you can effortlessly convert plain fonts into fancy text with cool symbols and icons, allowing you to create a unique and eye-catching Twitter profile. Enhance your tweets, bio, and messages with stylish fonts that capture attention and express your personality. Get ready to make an impact on the Twitterverse!
Cool Symbols, Icons, and Emojis
Our Twitter Font Generator goes beyond just font styles. It offers a wide range of cool symbols, icons, and emojis to enhance your tweets and make them visually appealing. Whether you want to convey emotions, make a statement, or simply stand out in the timeline, our collection of symbols and icons will help you achieve that extra flair. Express yourself like never before!
Where Can I Use These Fancy Fonts on Twitter?
You can use the fancy fonts generated by our tool in various areas of your Twitter profile. Make your username unique by applying a stylish font. Enhance your bio or profile description with eye-catching fonts to make a memorable first impression. Additionally, you can use fancy fonts in your tweets, replies, and direct messages to add a touch of creativity and captivate your followers.
Fancy Fonts for Businesses
Our Twitter Text Generator is not just for personal use; it can also benefit businesses and brands on Twitter. Customize your brand name or tagline with unique fonts to create a distinct and memorable visual identity. Catch the eyes of potential customers and stand out among competitors with professionally designed tweets that reflect your brand's personality.
How to Use the Twitter Font Generator?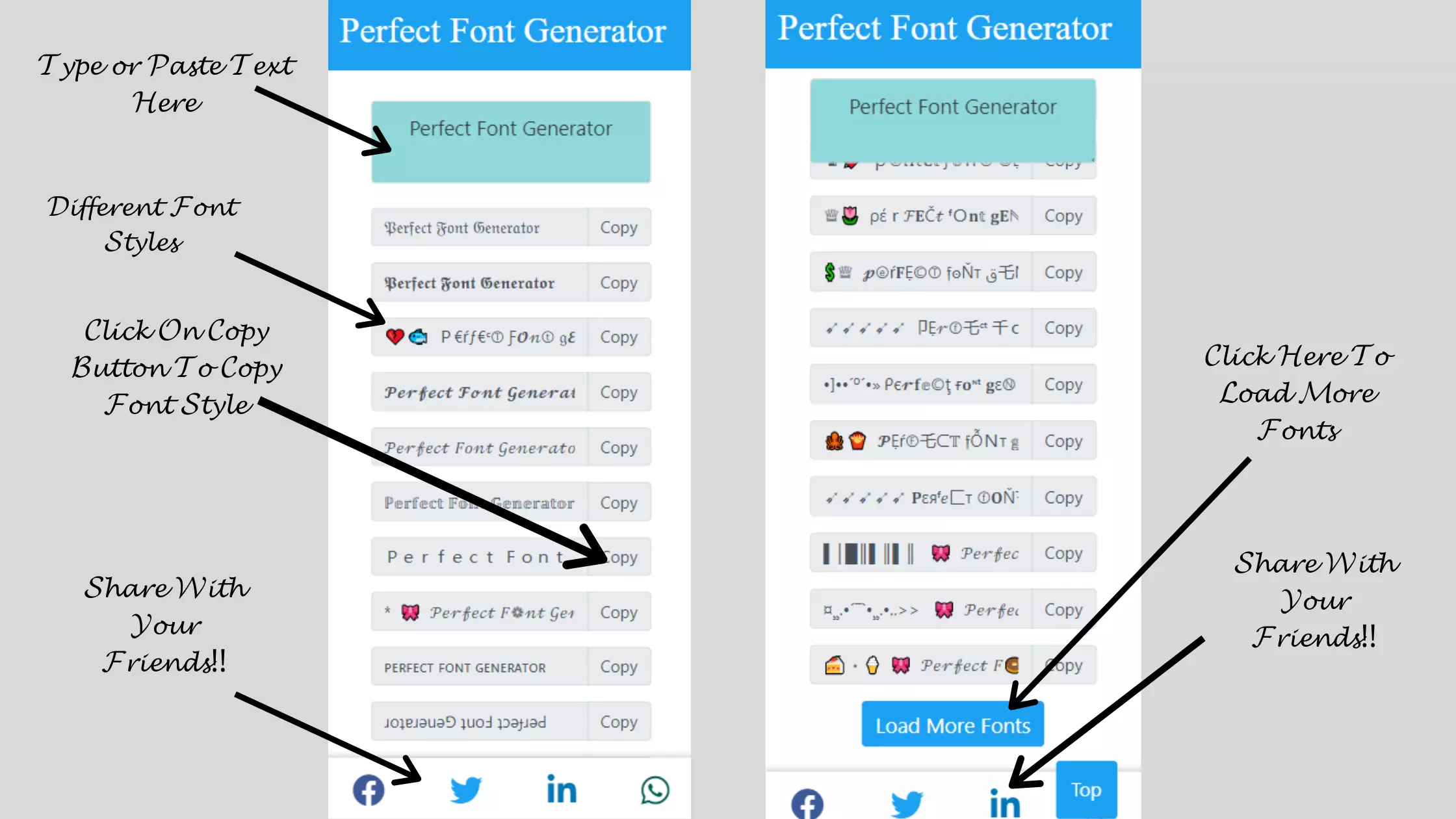 1.

Visit Twitter Font Generator Tool.

2.

Enter your desired text in the provided text box.

3.

Explore the variety of fancy font styles available and browse through the collection of cool symbols and icons.

4.

Use the convenient 'Copy' button to easily copy your chosen font and paste it into your Twitter profile, tweets, or any other text field within the platform.
How to Change the Font Style on Twitter?
To change the font style on Twitter, you can utilize our Twitter Font Generator. Generate the desired fancy font using our tool, and then copy and paste it into your Twitter profile or tweets. By doing so, you can personalize your Twitter experience and make a lasting impression on your followers.
FAQ ( Frequently Asked Questions )
What is the Twitter Font Size?
The default font size on Twitter is set to 14px. This standardized size ensures a consistent and readable display of tweets across various devices and platforms.
How to Reduce Twitter Font Size?
Unfortunately, Twitter does not provide an option to directly adjust the font size within its settings. However, you can reduce the perceived font size on your desktop view by zooming out in your browser. This can be done by holding the Ctrl key (Windows) or Command key (Mac) and pressing the "-" (minus) key to decrease the zoom level.
What Font Does Twitter Use?
Twitter uses its proprietary font called "TwitterChirp" or simply "Chirp" for both the platform's interface and tweets. This distinct font was introduced as part of a significant design overhaul on August 11, 2021, and has become synonymous with the Twitter brand.
How Can I Write Different Font in Twitter?
By using our Twitter Font Generator, you can easily write in different fonts on Twitter. Generate the fancy font of your choice using our tool, and then copy and paste it into your tweets, bio, or any other text field within the platform.
Why Use Perfect Font Generator?
1)

No Registration Needed

2)

It's Absolutely Free

3)

One Click Feature ( Just Copy & Paste )

4)

Easy Navigation

5)

Huge Collection of Font Styles

6)

You can use this fonts style on all website & apps