---
Explore other Font Generators
Monospace Font Generator With Cool Symbols & Emojis - Copy Paste Text
With Monospace Font Generator, where you can easily convert your plain text into a monospace font. With our tool, you can add a touch of sophistication and uniformity to your text, making it stand out in a unique way. Explore the various features and symbols available to customize your monospace text and create visually appealing designs across all platforms.
About Monospace Font
Monospace font, also known as fixed-width or typewriter font, is a style characterized by its consistent spacing between characters. Each character occupies the same width, regardless of its actual size, creating a neat and organized appearance. Monospace fonts are commonly associated with coding, programming, and text-based applications. They are highly legible and ideal for displaying structured information, such as tables or code snippets.
Cool Symbols, Emojis, and Icons
In addition to converting your text into a monospace font, our tool provides a variety of cool symbols, emojis, and icons to enhance your designs. Whether you want to add a touch of creativity or convey a specific message, you'll find a wide range of symbols to choose from. Experiment with different combinations to make your monospace text truly unique and eye-catching.
Copy & Paste
Once you've customized your monospace text and added any desired symbols or icons, our font generator tool allows you to easily copy the generated result with a single click. Simply click the "Copy" button, and your monospace text is ready to be pasted into any platform or design software, such as social media posts, websites, or messaging apps.
Where Can I Use Monospace Text?
1.

Coding and Programming: Monospace fonts are widely used in coding and programming environments as they enhance readability and align code elements neatly.

2.

: When creating manuals, technical documents, or any text-heavy content, monospace fonts provide a clean and organized layout that is easy to read.

3.

Social Media Profiles: Make your social media profiles stand out by using monospace text in your bio, captions, or usernames. It adds a unique touch to your online presence.

4.

Digital Art and Design: Incorporate monospace text into your digital art, graphic design projects, or logos to create a modern and minimalist aesthetic.
How to Use the Monospace Font Generator?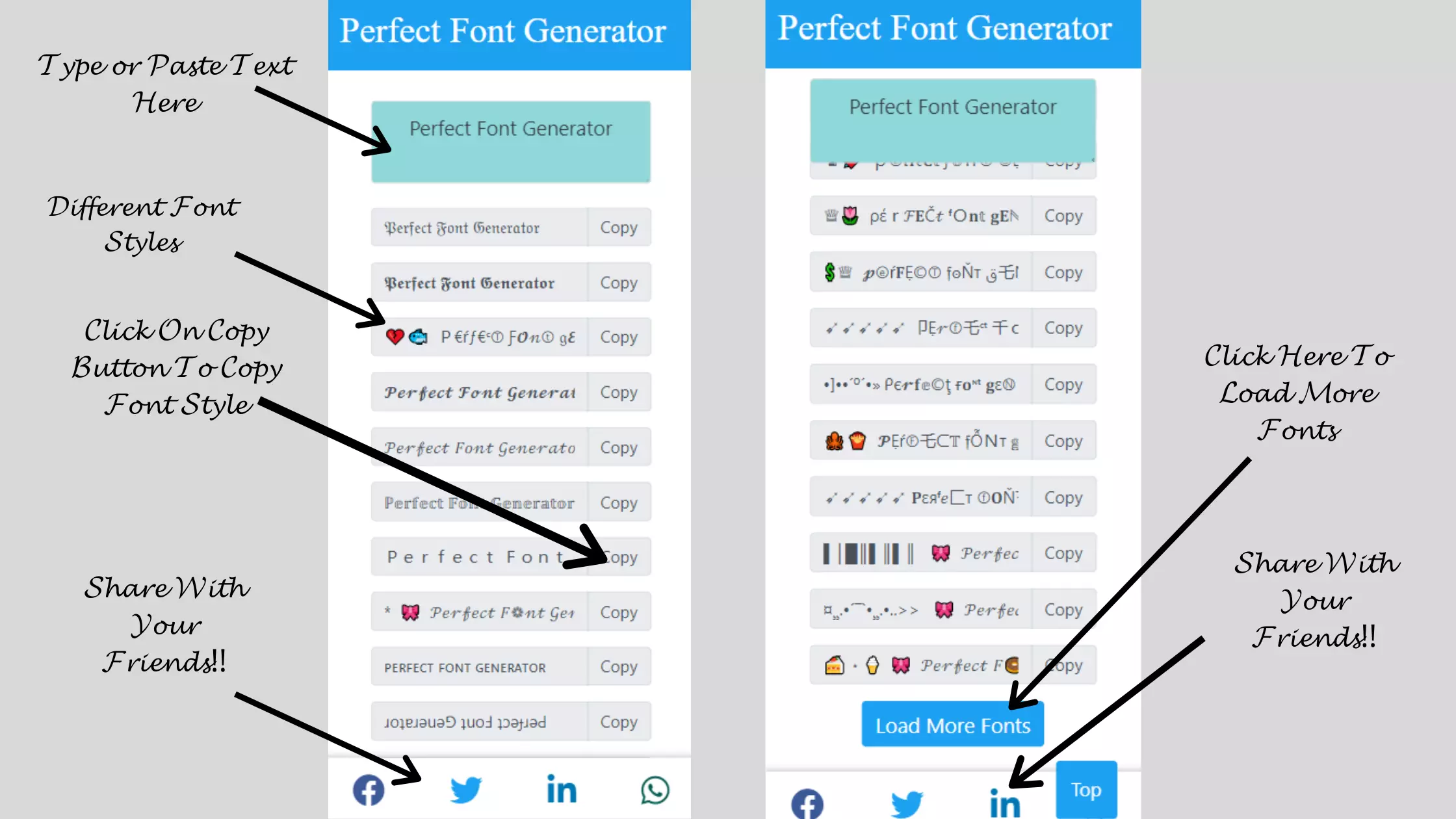 1.

Visit Monospace Font Generator tool page.

2.

Enter your desired text in the input box provided.

3.

Explore the available monospace font variations and customize your text with symbols and icons, if desired.

4.

Once you're satisfied with the result, click the "Copy" button to copy your monospace text.

4.

Paste the converted text into your desired platform or design software.
FAQ ( Frequently Asked Questions )
What fonts go with monospace?
Some popular fonts that complement monospace fonts include sans-serif fonts like Arial, Helvetica, or Roboto. These fonts create an interesting contrast and balance when used alongside monospace text.
What is the default monospace font?
The default monospace font can vary depending on the operating system and platform. However, some commonly used default monospace fonts include Courier New, Consolas, and Menlo.
Why use monospace font?
Monospace fonts are widely used for coding, programming, and displaying tabular data because they maintain consistent character spacing, making it easier to align code or tables accurately.
What is a good monospace font?
Some popular monospace fonts include Courier New, Consolas, Inconsolata, and Fira Code. These fonts offer excellent legibility and a clean, organized appearance.
How to change the monospace font in Squarespace?
To change the monospace font in Squarespace, you can modify the font settings in the style editor or use custom CSS to specify a different monospace font for your desired elements.
How to use monospace font in WhatsApp?
Unfortunately, WhatsApp does not provide direct options to change the font style within the app. The font style used in WhatsApp is determined by the system font settings of your device. Otherwise you can explore our Whatsapp font generator.
What are the types of monospaced fonts?
Monospaced fonts come in various styles, including classic typewriter fonts, modern coding fonts, and even decorative monospace fonts. Some examples of monospaced fonts include Courier New, Consolas, and Operator Mono.
How to use monospace font in CSS?
To use a monospace font in CSS, you can apply the font-family property to your desired elements and specify a monospace font as the value. For example, you can use font-family: 'Courier New', monospace; to apply the Courier New font or any other monospace font to the selected elements.
How to use monospace font in LaTeX?
In LaTeX, you can use the lmodern package to access a monospace font called "Latin Modern Mono" or use other packages like courier or inconsolata to import specific monospace fonts. By including the relevant package and setting the font family, you can use monospace fonts in your LaTeX documents.
Why Use Perfect Font Generator?
1)

No Registration Needed

2)

It's Absolutely Free

3)

One Click Feature ( Just Copy & Paste )

4)

Easy Navigation

5)

Huge Collection of Font Styles

6)

You can use this fonts style on all website & apps