---
Explore other Font Generators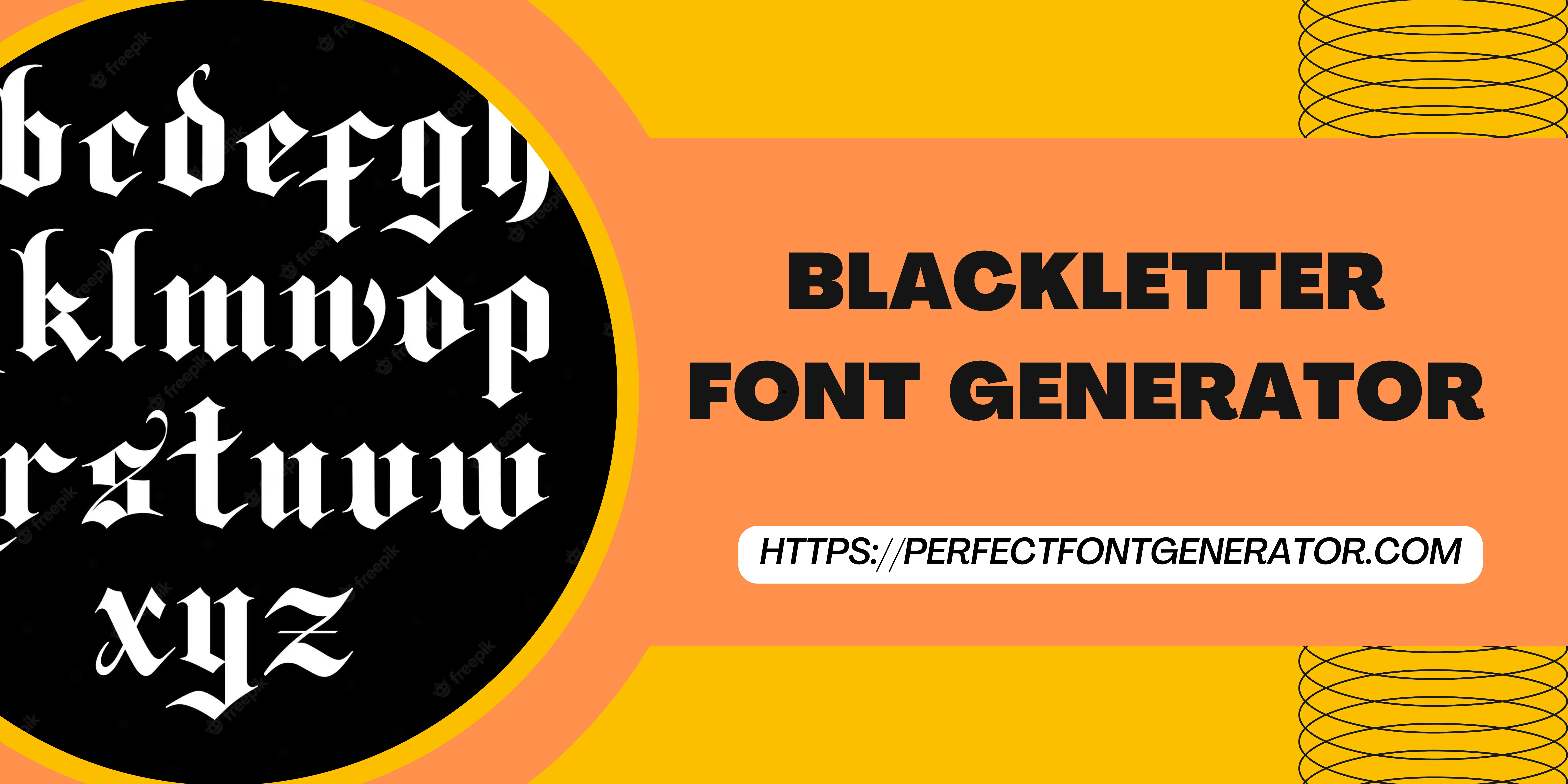 Blackletter Font Generator with Cool Symbols & Emojis (Copy/Paste)
With Blackletter Font Generator, an innovative tool that effortlessly converts plain text into captivating Blackletter fonts. With a variety of features, including cool symbols and icons, this tool empowers you to infuse your text with the distinctive style of Blackletter typography.
Cool Symbols, Emojis, and Icons
Our Blackletter Font Generator not only offers the conversion of plain text into Blackletter fonts but also provides a collection of cool symbols, emojis, and icons to enhance your designs. From decorative elements to expressive icons, these additions allow you to further personalize your text and create visually striking compositions. Experiment with different symbols and icons to add a touch of uniqueness and creativity to your Blackletter text.
Copy & Paste
Efficiency is key when using our Blackletter Text Generator. With the convenient 'Copy' button, you can quickly copy your converted Blackletter text with a single click. This feature saves you time and allows you to easily paste your text into various platforms, such as social media, design software, or messaging apps. Share your beautifully styled Blackletter text with others and make a lasting impression.
How to Use the Blackletter Font Generator?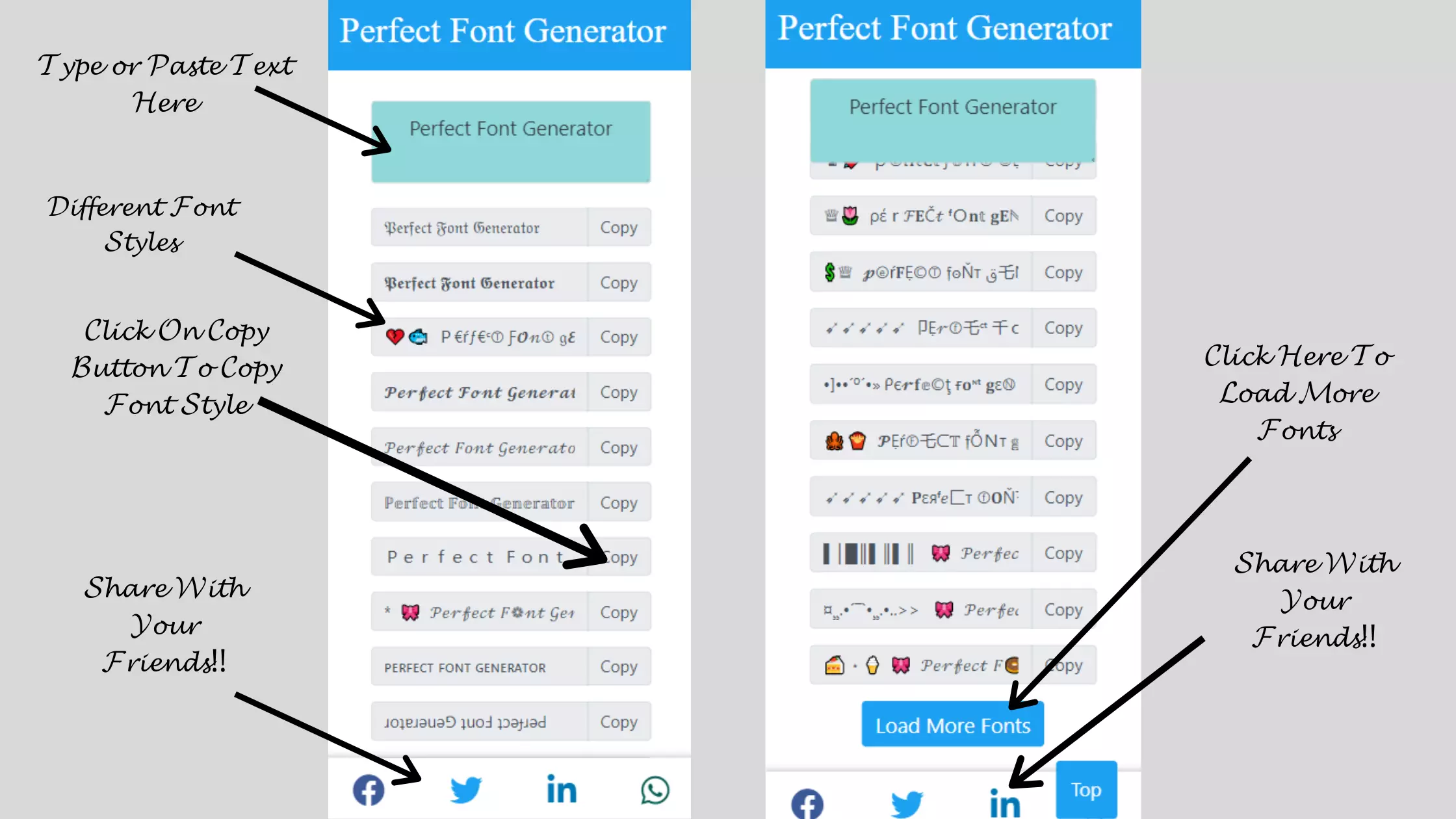 1.

Visit Blackletter Font Generatot tool.

2.

Enter your desired text.

3.

Explore Blackletter & other font style.

4.

Customize with symbols, icons, and emojis.

5.

Preview the converted text.

6.

Copy your converted text.

7.

Paste it wherever you want.

8.

Share and enjoy the stylish Blackletter font!
Frequently Asked Questions
What is the history of Blackletter font?
Blackletter font, also known as Gothic script or Old English font, has a rich and fascinating history. Originating in the 12th century, Blackletter fonts were widely used throughout Europe until the 16th century. They emerged during the Middle Ages when handwritten manuscripts and illuminated texts were prevalent. The Blackletter style was influenced by the calligraphic scripts of the time, characterized by its bold, angular letterforms with intricate details. Over the years, Blackletter fonts have evolved and become synonymous with the aesthetics of medieval Europe.
What are the four types of Blackletter?
Blackletter fonts encompass a range of unique styles, each with its own distinctive characteristics. The four main types of Blackletter are:
1.

Textura: Textura, also known as Gothic Textura, is the most classic and traditional form of Blackletter. It features dense, tightly spaced letterforms with vertical strokes and sharp angles. Textura fonts are often associated with ancient manuscripts and religious texts.

2.

Schwabacher: Schwabacher is a slightly more rounded and less rigid variation of Blackletter. It gained popularity during the Renaissance and is recognizable for its slightly tilted letterforms and the absence of sharp angles.

3.

Fraktur: Fraktur is a more elaborate and ornate form of Blackletter, characterized by its intricate flourishes and decorative elements. It is often used for decorative purposes, such as on certificates, invitations, or as a display typeface.

4.

Rotunda: Rotunda fonts have a more rounded appearance compared to other Blackletter styles. They feature curved strokes and a flowing, elegant design. Rotunda fonts were commonly used for legal and official documents.
What is Blackletter used for?
Blackletter fonts have a wide range of applications and are particularly associated with creating a sense of history, tradition, and craftsmanship. Some common uses of Blackletter fonts include:
1.

Branding and logos: Blackletter fonts can give a brand a distinctive and timeless look, particularly for businesses in industries such as fashion, music, or heritage.

2.

Graphic design: Blackletter fonts add an element of sophistication and vintage appeal to posters, album covers, and other graphic design projects.

3.

Tattoos: The bold and ornate nature of Blackletter fonts make them a popular choice for tattoos, allowing individuals to express their unique style and personality.

4.

Invitations and certificates: Blackletter fonts bring an air of elegance to formal invitations, certificates, diplomas, and other special documents.
Who created Blackletter?
Blackletter fonts were developed by medieval scribes and calligraphers who crafted manuscripts by hand. The specific individuals who created Blackletter fonts are unknown, as the style evolved gradually over time as a result of cultural and artistic influences. Monks and skilled craftsmen played a significant role in refining and propagating the Blackletter style throughout Europe during the Middle Ages.
What are the best Blackletter fonts?
Choosing the best Blackletter fonts depends on the specific project and desired aesthetic. Some popular and well-regarded Blackletter fonts include:
1.

Old English Text MT: This font captures the classic Blackletter style with its distinctive letterforms and ornate details.

2.

Cloister Black: Known for its bold and dramatic appearance, this font stands out with its strong vertical strokes and sharp angles.

3.

Fette Fraktur: An elegant and elaborate Blackletter font with intricate flourishes and decorative elements.

4.

Textura: A traditional and highly legible Blackletter font, ideal for titles, headings, and invitations.
When should Blackletter and display types be used?
Blackletter and display typefaces, including Blackletter fonts, are best used when you want to create a visually striking impact or evoke a sense of history and tradition. Consider using Blackletter fonts in the following situations:
1.

Logos and branding: Blackletter fonts can add a touch of elegance and distinctiveness to logos and brand identities, particularly for businesses in industries such as fashion, music, or luxury goods.

2.

Headings and titles: Blackletter fonts are suitable for headings, titles, or any text that requires a bold and attention-grabbing appearance.

3.

Vintage and retro designs: Blackletter fonts can bring a vintage or retro vibe to designs, making them ideal for projects that seek to capture the aesthetics of a bygone era.

4.

Decorative and ornamental elements: Use Blackletter fonts for decorative purposes, such as ornamental borders, initials, or as decorative accents within a design composition.
Why Use Perfect Font Generator?
1)

No Registration Needed

2)

It's Absolutely Free

3)

One Click Feature ( Just Copy & Paste )

4)

Easy Navigation

5)

Huge Collection of Font Styles

6)

You can use this fonts style on all website & apps