---
Explore other Font Generators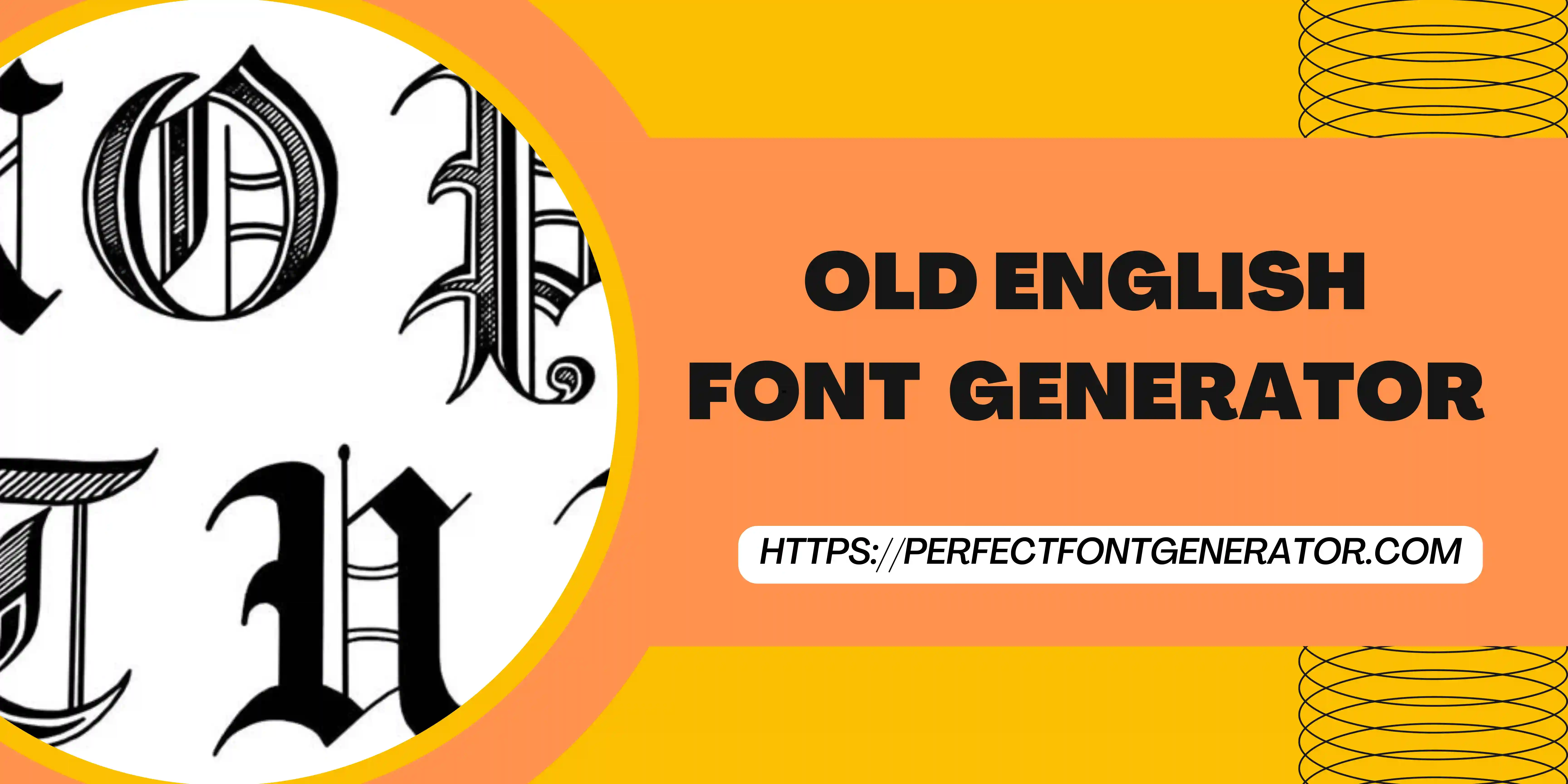 Old English Font Generator With Cool Symbols & Emojis (Copy/Paste)
Step into a world of medieval charm and elegance with our Old English Font Generator. This powerful tool allows you to effortlessly convert plain text into the captivating beauty of Old English typography. Whether you're looking to add a touch of historical sophistication to your creative projects or simply want to experiment with a unique font style, our generator has you covered.
Cool Symbols, Emojis, and Icons
Our Old English Font Generator not only offers the conversion of plain text into Old English fonts but also provides a collection of cool symbols, emojis, and icons to enhance your designs. From ornate decorative elements to medieval-inspired symbols, these additions allow you to further personalize your text and create visually appealing compositions. Experiment with different symbols and icons to add a touch of flair and uniqueness to your Old English text.
Copy & Paste
Efficiency is key when it comes to using our Old English Font Generator. With the convenient 'Copy' button, you can easily copy your converted Old English text with a single click. This feature saves you time and allows you to quickly paste your text into various platforms, such as social media, design software, or messaging apps. Seamlessly share your beautifully styled Old English text with others and make a lasting impression.
Where Can I Use These Old English Text?
The versatility of Old English fonts opens up a world of possibilities for their usage. Incorporate them into a range of creative projects, including social media posts, graphic designs, logos, invitations, or even tattoo designs. Old English fonts are particularly well-suited for projects that aim to evoke a sense of history, tradition, or medieval aesthetics. Let your imagination run wild and explore the countless ways to utilize Old English text in your creations.
How to Use the Old English Font Generator?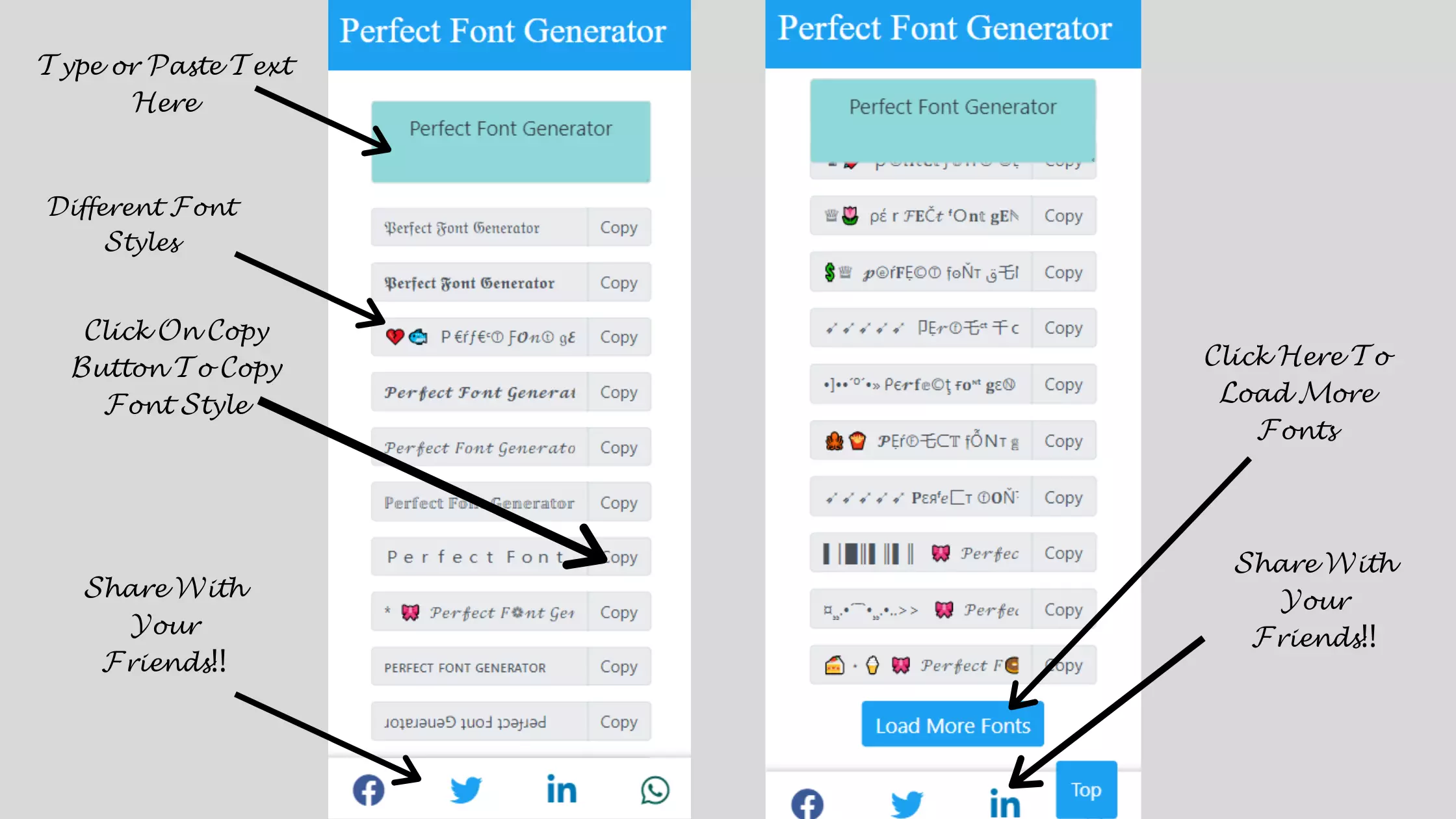 FAQ ( Frequently Asked Questions )
What is a good font for Old English?
When it comes to selecting a good font for Old English, it's important to choose one that captures the essence of the medieval era. Some popular font choices include:
What is the name of the Old English calligraphy?
The Old English calligraphy style is commonly known as "Blackletter." This name refers to the distinctive dark, bold letterforms that are characteristic of this script. Blackletter calligraphy has its roots in medieval Europe and was widely used for writing manuscripts, inscriptions, and official documents during that time.
What was the first Old English font?
The first Old English font, also known as the "Uncial" script, dates back to the 5th century. It originated in the British Isles and was commonly used for writing manuscripts during the early medieval period. Over time, the script evolved into various styles, with the "Textura" or "Gothic" script becoming the most recognizable form of Old English font.
How Do I Get Old English Font?
To get the Old English font for your projects, you have several options:
What is Old English font?
Old English font refers to a style of typography that originated during the medieval period in Europe. It features distinct letterforms, known as blackletter, characterized by intricate and ornate designs. Old English fonts evoke a sense of history and tradition, often associated with medieval manuscripts and calligraphy. They add a touch of elegance and nostalgia to various design projects, reflecting the aesthetics of the Old English era.
Where does Old English come from?
Old English originated in the early medieval period in what is now known as England and southern Scotland. It evolved from the Germanic languages spoken by the Anglo-Saxon settlers who migrated to the British Isles in the 5th and 6th centuries. Old English was the primary language of the Anglo-Saxon kingdoms until the Norman Conquest in the 11th century, when it gradually transformed into Middle English.
Who invented the Old English font?
The Old English font, also known as blackletter, does not have a single inventor. It emerged over time as a result of evolving calligraphic practices in medieval Europe. Monks and scribes played a significant role in refining and codifying the blackletter style. The script became associated with the Church and monastic writing traditions, with different variations and regional styles developing across Europe.
How to get the Old English font on Instagram?
To use the Old English font on Instagram, you can follow these steps:
What is the Old English font on Microsoft Word?
Microsoft Word offers a few Old English-style fonts that you can use in your documents. The most commonly available Old English font in Microsoft Word is "Old English Text MT." This font closely resembles the traditional blackletter style and can be found in the font selection menu of Microsoft Word. However, it's worth noting that Microsoft Word may offer other similar fonts with slight variations in their names.
What does the Old English font look like?
The Old English font, also known as blackletter or Gothic script, is characterized by its ornate and intricate letterforms. It features sharp angles, thick vertical strokes, and elaborate flourishes. The letters often have a blocky appearance with small details and embellishments. The Old English font exudes a sense of historic charm and elegance, evoking the atmosphere of medieval manuscripts and calligraphic art. Its distinct style makes it instantly recognizable and visually captivating.
Why Use Perfect Font Generator?
1)

No Registration Needed

2)

It's Absolutely Free

3)

One Click Feature ( Just Copy & Paste )

4)

Easy Navigation

5)

Huge Collection of Font Styles

6)

You can use this fonts style on all website & apps