---
Explore other Font Generators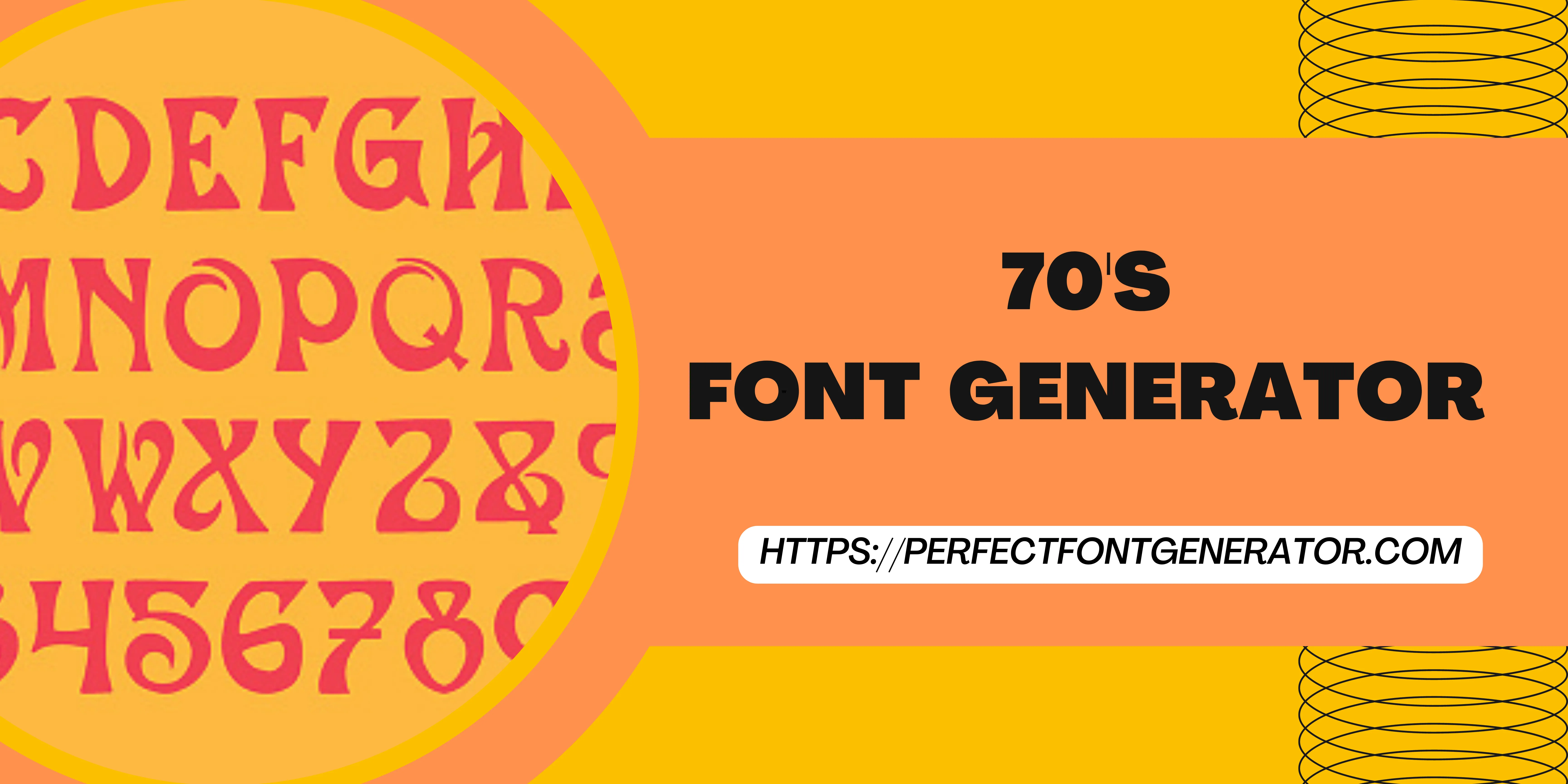 70's Font Generator with Cool Symbols & Emois - Copy & Paste
Step back in time and embrace the groovy vibes of the 70s with our 70's Font Generator. This unique tool allows you to effortlessly convert plain text into a cool and retro 70s font, complete with symbols and icons to enhance your designs. Whether you're working on a vintage-inspired project, creating throwback graphics, or simply want to add a touch of nostalgia to your social media posts, our 70's Font Generator has got you covered.
About 70s Font
The 70s were a time of cultural revolution, and the typography of that era reflected the spirit of change and self-expression. The 70s font is characterized by bold, funky letterforms, vibrant colors, and playful designs. It captures the essence of disco, hippie culture, and the psychedelic art movement. The fonts commonly used in the 70s range from funky, bubble-like lettering to curvy and stylized script fonts. They exude a sense of fun, freedom, and individuality that defined the era.
Cool Symbols, Emojis, and Icons
Our Font Generator not only provides you with the perfect retro lettering but also offers a wide range of cool symbols, emojis, and icons to enhance your designs. From peace signs to disco balls, smiley faces to retro cars, you'll find an array of nostalgic elements to complement your text and bring it to life.
Copy & Paste
We've made it incredibly easy to use the 70's Font Generator. Simply type your desired text into the input box, and with just a click of a button, you can instantly generate your text in the groovy 70s font. To use it, simply copy the converted text and paste it into your preferred application, whether it's a social media platform, graphic design software, or even an email.
Where Can I Use These 70s Text?
The possibilities are endless when it comes to using 70s text generated from our tool. Here are a few ideas to get your creative juices flowing:
1.

Social Media Posts: Add a retro touch to your Instagram captions, Facebook updates, or tweets.

2.

Graphic Design Projects: Create eye-catching posters, flyers, or banners with a vintage twist.

3.

Website Design: Incorporate the 70s font into your website headers, titles, or navigation menus for a nostalgic vibe.

4.

Party Invitations: Impress your guests with groovy invitations that transport them back to the disco era.
How to Use the 70s Font Generator?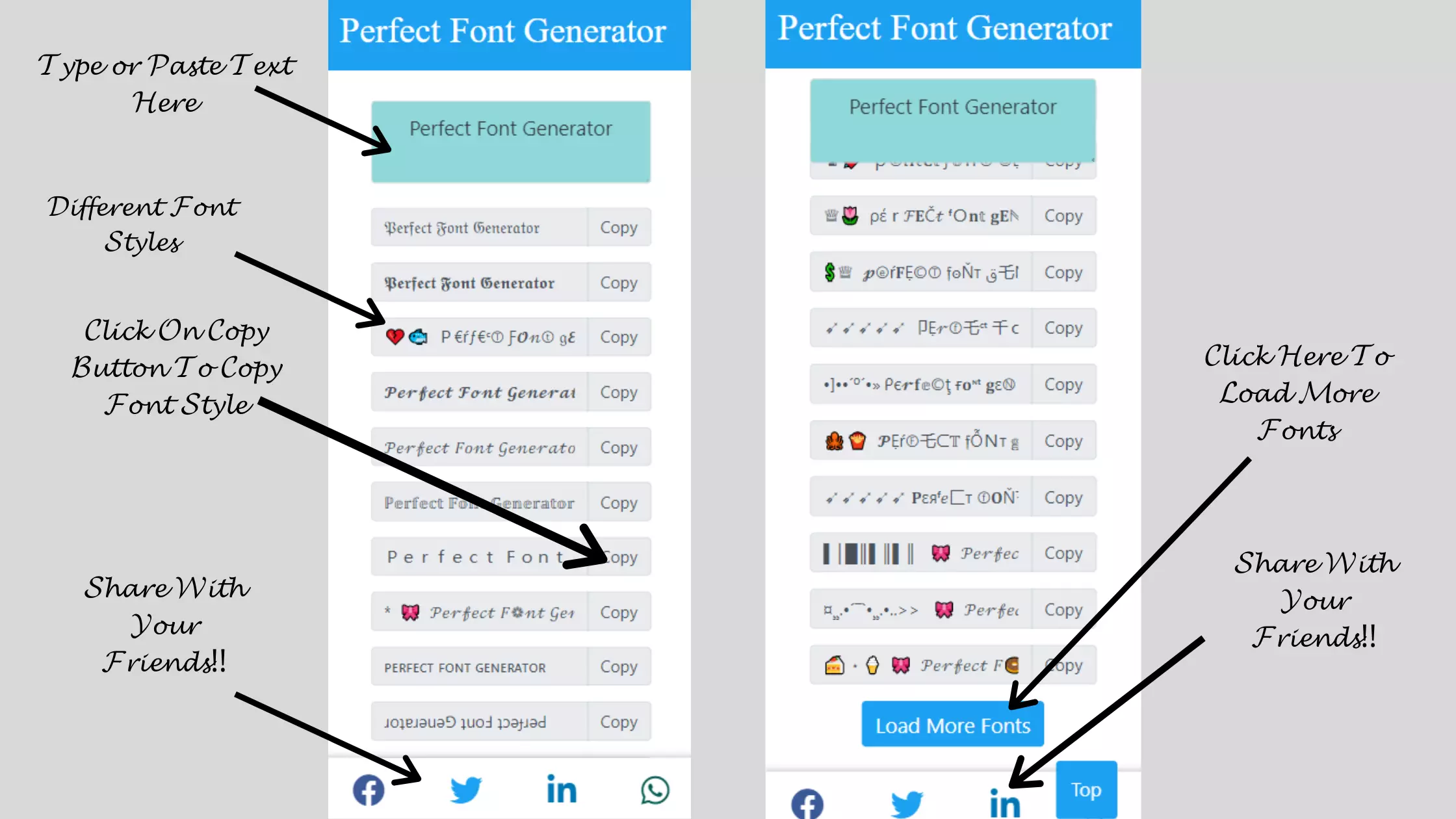 1.

Visit our 70's Font Generator tool page.

1.

Enter your desired text in the input box provided.

1.

Explore the different 70s font variations and symbols available.

1.

Once you're satisfied with the result, click the "Copy" button to copy your text.

1.

Paste the converted text into your preferred application or platform.
FAQ ( Frequently Asked Questions )
What font is used for 70s?
The 70s featured a wide range of fonts, including iconic ones like Avant Garde, Cooper Black, and Helvetica. These fonts embodied the spirit of the era with their bold and unconventional designs.
What is a retro font?
A retro font refers to a typeface that is reminiscent of a particular time period, often evoking a sense of nostalgia. Retro fonts are popular for projects that aim to capture the aesthetics of a bygone era.
What is the 70's font called?
There isn't a single font that represents the entire 70s era. However, fonts like Cooper Black, Avant Garde, and Brush Script were widely used and are often associated with the typography of that time.
What is the history of groovy fonts?
Groovy fonts emerged during the late 1960s and gained popularity throughout the 70s. They were inspired by the psychedelic art movement and the vibrant counterculture of the era. Groovy fonts are characterized by their flowing, organic shapes and playful designs.
What is the hippie font called?
The hippie font is often associated with the peace and love movement of the 60s and 70s. Fonts like Jefferson, Flower Power, and Tie Dye are commonly used to capture the free-spirited and bohemian vibes of the hippie era.
What fonts were used in the 1970s?
Popular fonts used in the 1970s included Avant Garde, Cooper Black, Helvetica, and Futura. These fonts represented the diverse typographic styles of the era, ranging from bold and expressive to clean and modern.
What are 70s font free commercial use?
There are many free fonts available for commercial use that capture the essence of the 70s. Some popular options include Groovy, Saturday Night, and Disco Diva. Make sure to check the specific licensing terms of each font before using it commercially.
Why Use Perfect Font Generator?
1)

No Registration Needed

2)

It's Absolutely Free

3)

One Click Feature ( Just Copy & Paste )

4)

Easy Navigation

5)

Huge Collection of Font Styles

6)

You can use this fonts style on all website & apps