---
Explore other Font Generators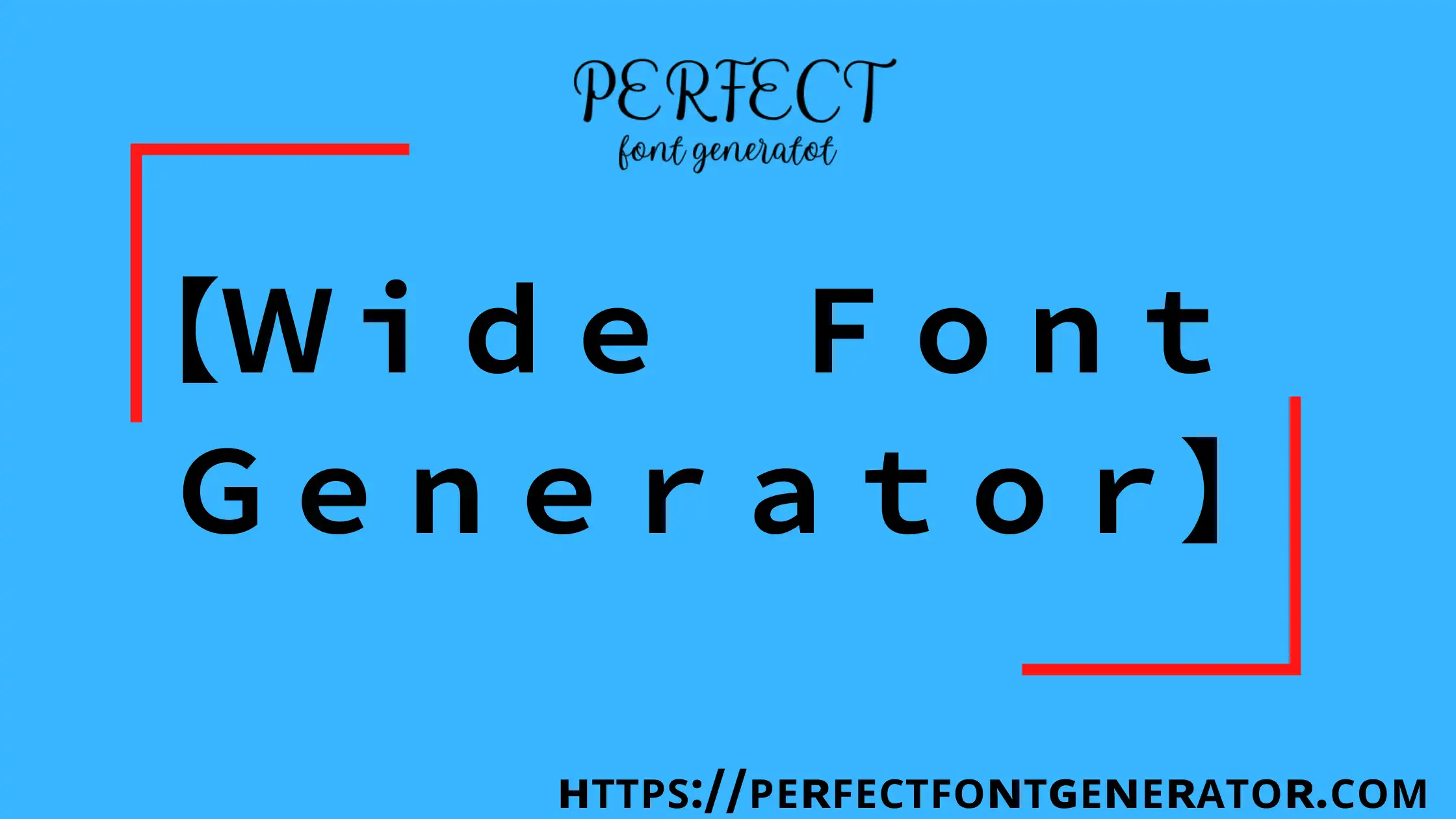 Wide Text Generator: Create Stylish Wide Font Online (Copy/Paste)
With our Wide Font Generator, a powerful tool that allows you to transform your plain text into a unique and eye-catching wide font. With just a few clicks, you can instantly create text that appears wider and more impactful. Our font generator offers a range of cool symbols, icons, and font styles to further customize your text and make it stand out on any platform.
About Wide Font
The wide font style is characterized by its expanded horizontal spacing, creating a bold and commanding appearance. Each character is elongated, giving your text a visually striking and attention-grabbing effect. Wide fonts are often used to make a statement, draw emphasis, or add a touch of creativity to various designs.
Cool Symbols, Emojis, and Icons
In addition to converting your text into a wide font, our generator offers a collection of cool symbols, emojis, and icons to enhance your text even further. From arrows and shapes to smileys and animals, you can easily incorporate these elements into your wide text to create visually engaging and expressive content.
Copy & Paste
Once you have customized your text and added any desired symbols or icons, our tool provides a convenient "Copy" button that allows you to effortlessly copy your wide text. With a single click, you can quickly paste it into any platform or design software, including social media posts, websites, emails, and more.
Where Can I Use Wide Text?
1.

Social Media Captions: Make your captions on platforms like Instagram, Twitter, or Facebook stand out with wide text. It will grab attention and make your content more engaging.

2.

Website Headings: Use wide text for eye-catching headings or titles on your website. It will create a striking visual hierarchy and guide visitors' attention.

3.

Digital Art and Graphic Design: Incorporate wide text into your digital art projects, logos, banners, or posters to give them a bold and distinct aesthetic.

4.

Presentations and Slideshows: Use wide text in your PowerPoint or Google Slides presentations to highlight key points, headings, or section titles. It will make your content visually appealing and memorable.
How to Use the Wide Font Generator?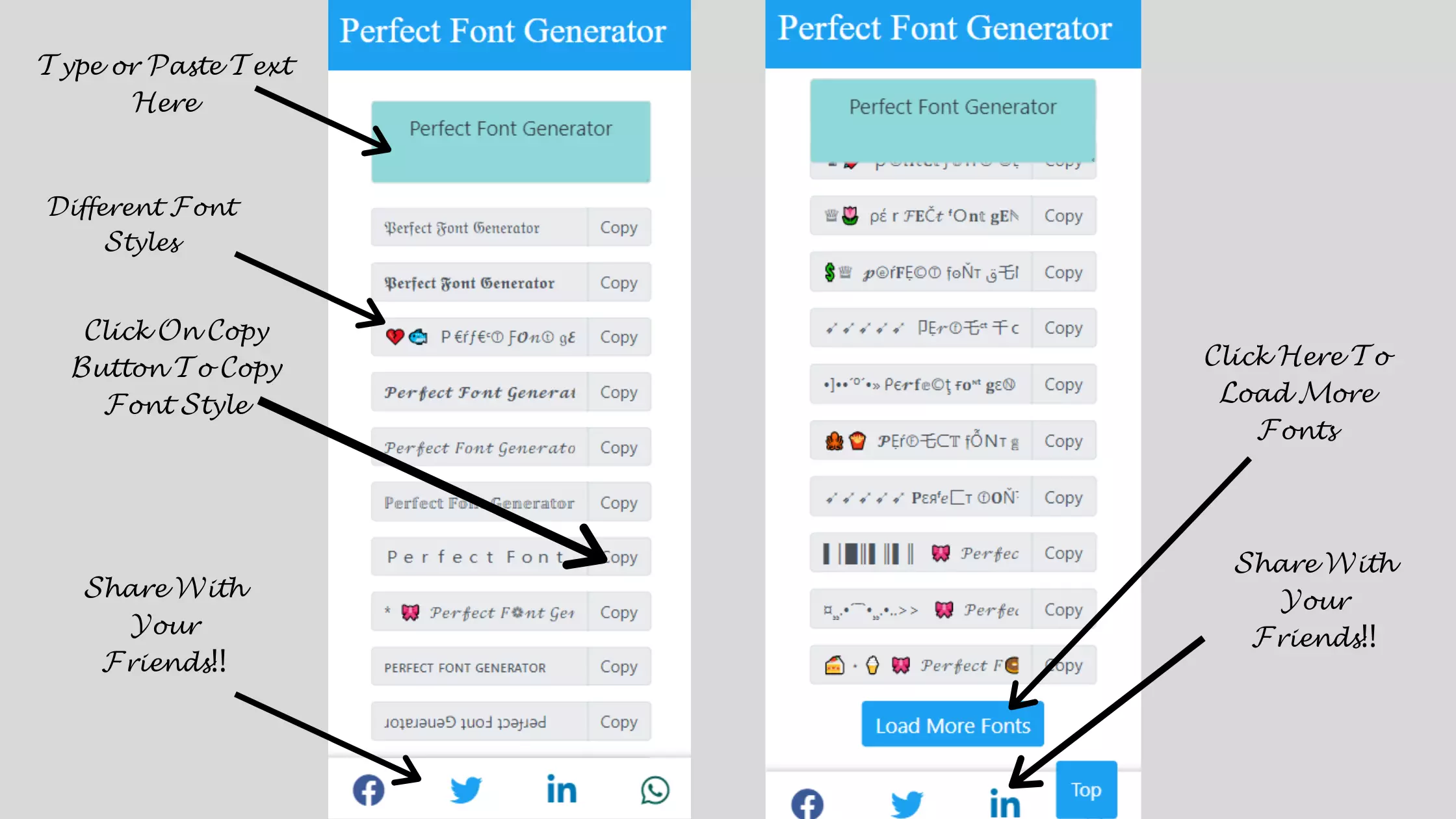 1.

Visit our Wide Font Generator tool page.

2.

Enter the desired text in the input box provided.

3.

Explore the available wide font variations and experiment with different styles.

4.

Add cool symbols, emojis, or icons to enhance your wide text, if desired.

5.

Once you are satisfied with the result, click the "Copy" button to copy your wide text.

6.

Paste the copied text into your desired platform or design software.
FAQ ( Frequently Asked Questions )
Which fonts are thicker?
Fonts that are typically thicker include Impact, Arial Black, and Franklin Gothic Heavy. These fonts have a bold and substantial appearance.
Which fonts are fixed-width?
Some common fixed-width fonts include Courier, Consolas, and Lucida Console. These fonts ensure that each character occupies the same width, making them ideal for programming and aligning text elements.
What font does Walgreens use?
Walgreens primarily uses the Walgreens One font for its branding and marketing materials. This font is custom-designed and exclusive to the Walgreens brand.
What is the widest font?
One of the widest fonts available is "Arial Wide." With its expanded horizontal spacing, it provides a visually impactful and attention-grabbing effect.
Why Use Perfect Font Generator?
1)

No Registration Needed

2)

It's Absolutely Free

3)

One Click Feature ( Just Copy & Paste )

4)

Easy Navigation

5)

Huge Collection of Font Styles

6)

You can use this fonts style on all website & apps