---
Explore other Font Generators
Stinky Font Generator: Unleash Your Playful Side with Funky Text
With Stinky Font Generator, a fun and quirky tool that allows you to transform your plain text into a Stinky Font with cool symbols and icons. Express your playful side, add a touch of mischief to your designs, or create a unique and attention-grabbing look with this funky font style.
About the Stinky Font
The Stinky Font is a distinct typographic style that adds a whimsical and playful touch to your text. Each character is uniquely designed to give the appearance of a "stinky" or quirky look, perfect for creating attention-grabbing headlines, social media posts, or adding a touch of fun to your designs. With our Stinky Font Generator, you can easily convert your plain text into this funky and eye-catching style.
Cool Symbols, Emojis, and Icons
Our Stinky Font Generator not only offers the Stinky Font style but also provides a wide range of cool symbols, emojis, and icons to enhance your text. Inject even more personality and creativity into your Stinky Text by incorporating fun and playful symbols or emojis that align with your message or design concept.
Copy & Paste
To streamline your experience, our Font Generator includes a convenient 'Copy' button. Once you've generated your Stinky Font text and customized it to your liking, simply click the 'Copy' button to quickly copy the stylized text to your clipboard. No need to select and manually highlight the text. This feature saves you time and effort, enabling you to easily paste your Stinky Font text into various applications, social media platforms, or design software.
Where Can You Use Stinky Text?
1.

Social Media: Make your social media posts stand out by incorporating Stinky Text into your captions, comments, or bio sections. Whether you're sharing a humorous message, announcing a special event, or simply want to add a touch of playfulness to your content, the Stinky Font will catch your audience's attention.

2.

Design Projects: Add a quirky and unique element to your design projects with the Stinky Font. Whether it's creating funky logos, eye-catching posters, playful banners, or personalized merchandise, the Stinky Font adds a distinctive charm that sets your designs apart.

3.

Personal Expressions: Surprise your friends, family, or loved ones with Stinky Text in personal messages or invitations. Use it for birthday cards, party invitations, or any occasion where you want to inject some lightheartedness and fun into your words.
How to Use the Stinky Font Generator?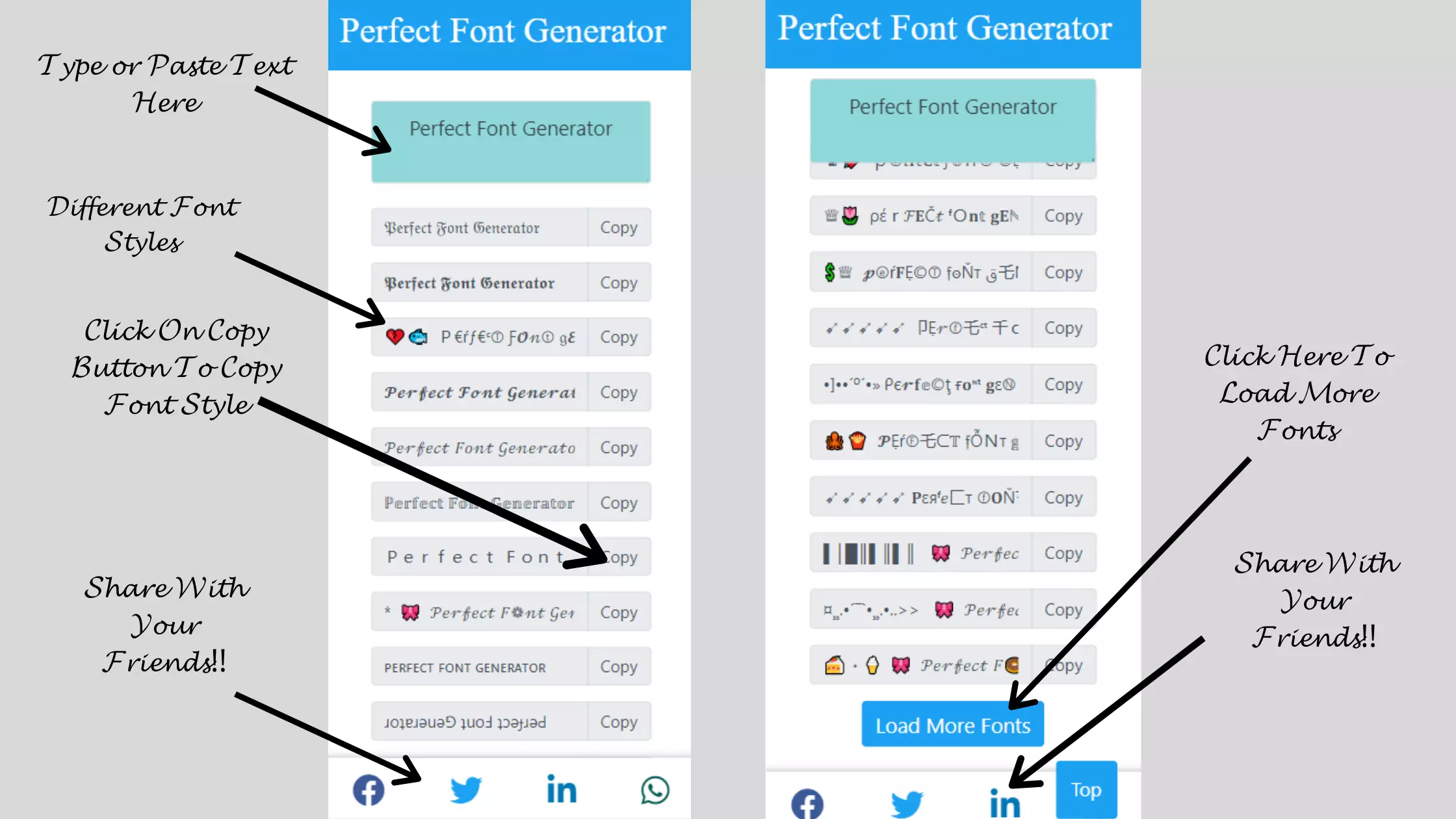 1.

Visit Stinky Font Generator page.

2.

Enter your desired text into the input box provided.

3.

Our generator will automatically convert your text into the Stinky Font style, giving each character its unique "stinky" appearance.

4.

Explore the collection of cool symbols, emojis, and icons available and integrate them into your Stinky Text if desired.

5.

Once you're satisfied with the result, click the 'Copy' button to instantly copy the Stinky Font text to your clipboard.

6.

Paste the Stinky Text into your preferred design software, social media platforms, or text-editing applications to infuse your text with a playful and quirky vibe.
FAQ ( Frequently Asked Questions )
Can I use Stinky font on Instagram?
Absolutely! Once you've generated your Stinky Text using our Stinky Font Generator, you can use it on Instagram. Simply copy the Stinky Font text and paste it into your Instagram captions, comments, or bio. It adds a fun and unique touch to your Instagram presence.
What font is similar to Stinky?
While the Stinky Font is unique, fonts with a playful or whimsical style, such as Comic Sans or Chalkduster, may share some similarities in terms of their fun and informal appearance.
How do you type Stinky font on WhatsApp?
To use the Stinky Font on WhatsApp, you can generate your Stinky Text using our Stinky Font Generator and copy the stylized text. Then, paste it into your WhatsApp chat or status to add a playful and funky twist to your messages.
Why Use Perfect Font Generator?
1)

No Registration Needed

2)

It's Absolutely Free

3)

One Click Feature ( Just Copy & Paste )

4)

Easy Navigation

5)

Huge Collection of Font Styles

6)

You can use this fonts style on all website & apps