---
Explore other Font Generators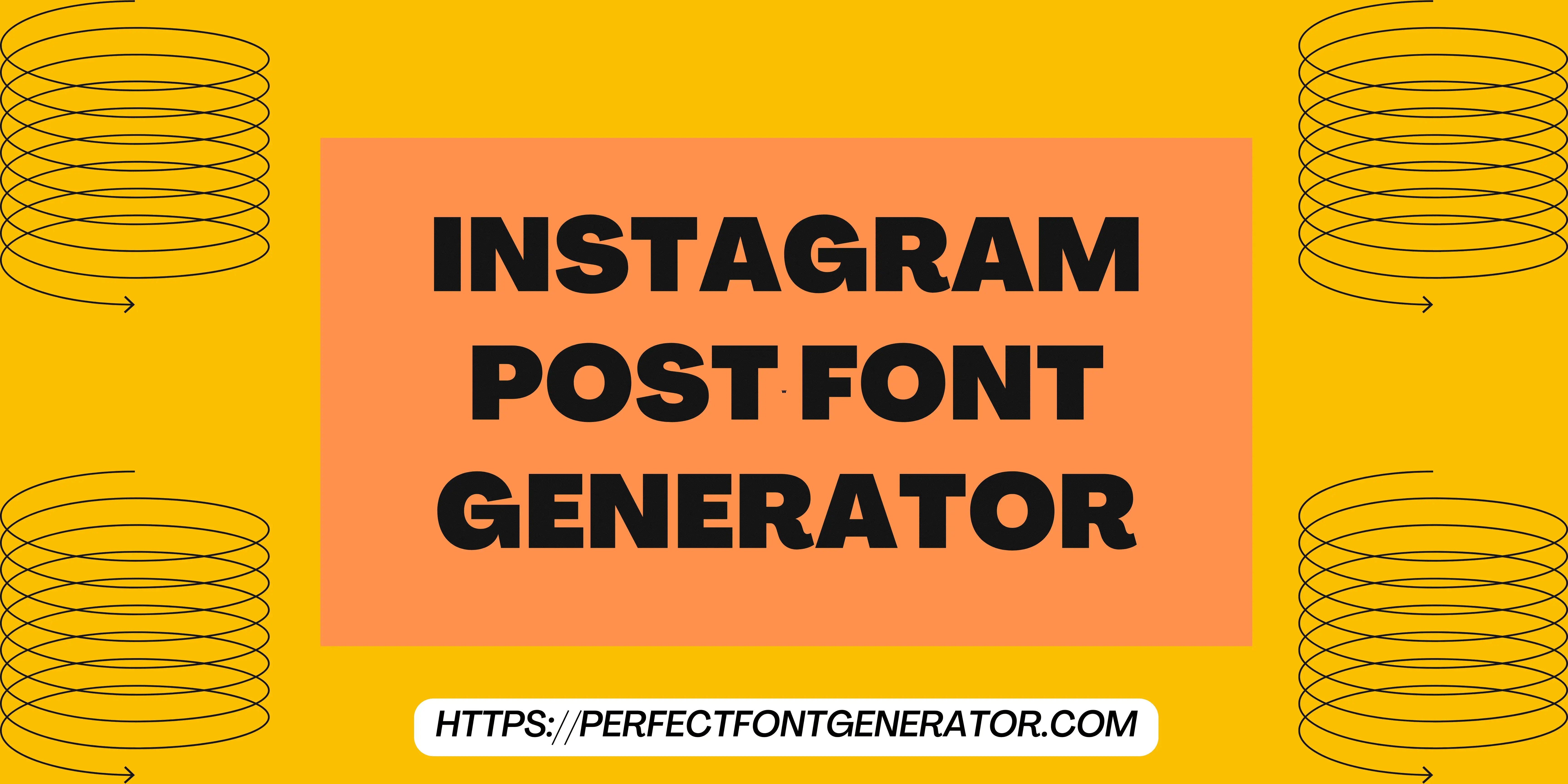 Fancy Font Generator for Instagram Post: Elevate Your Visual Storytelling
With our Instagram Font Generator, where creativity meets expression! This tool empowers you to transform plain fonts into captivating, fancy ones, complete with cool symbols and emojis. Whether you're sharing a quote, announcing an event, or expressing your thoughts, this generator is your key to making every Instagram post stand out.
Cool Symbols, Emojis, and Icons
Infuse your Instagram posts with personality using our diverse collection of cool symbols, emojis, and icons. From hearts and stars to arrows and more, this tool lets you add flair and creativity to every post, making your visual content truly captivating.
Copy & Paste
Effortlessly share your creatively styled posts with the user-friendly "Copy" button. Whether you're crafting a caption or designing an announcement, copying the generated text is a breeze, allowing you to seamlessly paste it into your Instagram post and captivate your audience.
How To Use Instagram Post Font Generator?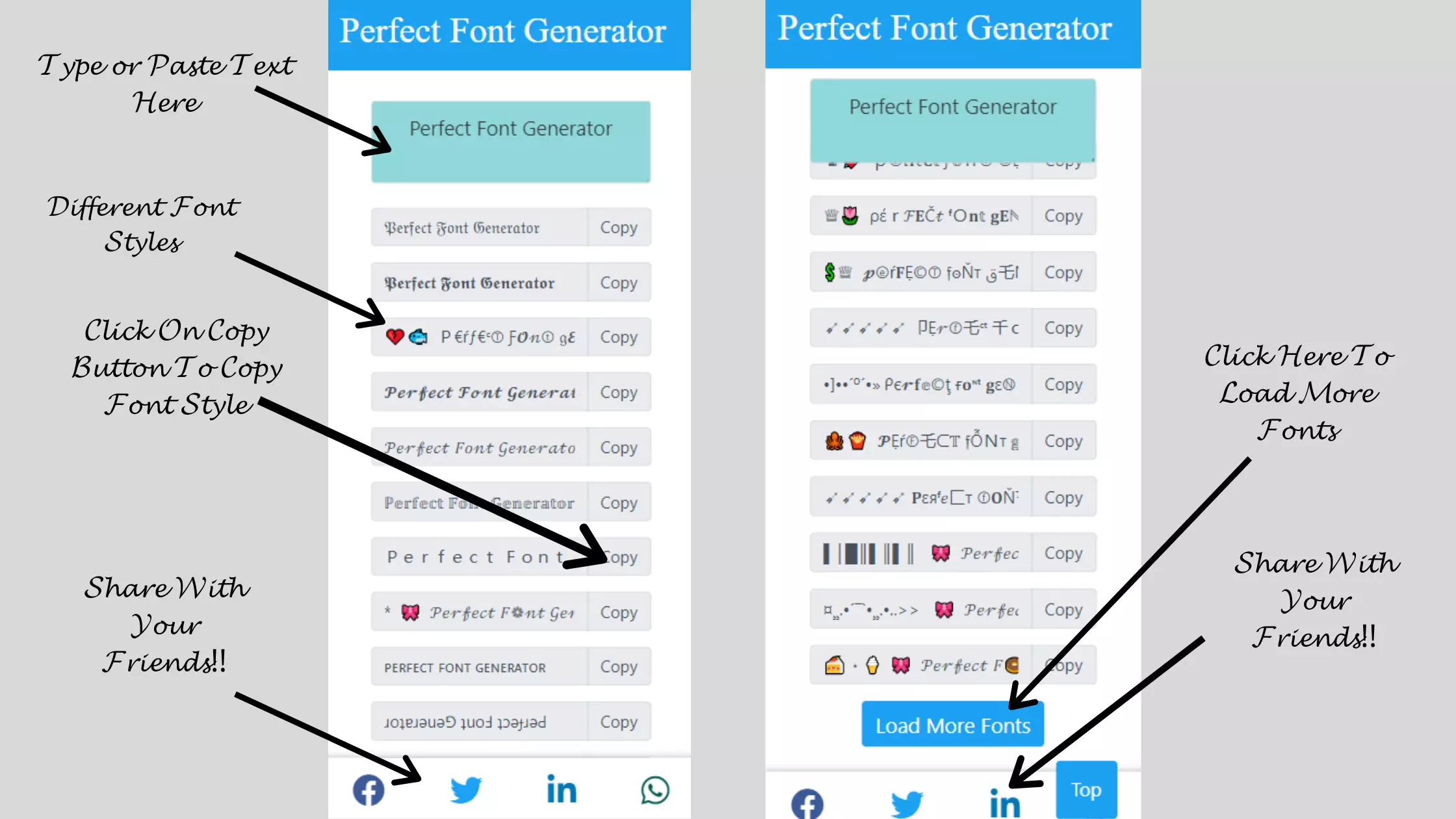 Step #1: Simply paste or type your text in the input box located at the top
Step #2: The font generator will automatically convert regular text into stylish text with cool symbols & cute emojis
Step #3: Now click on "Copy" button to copy the text
Step #4: Use this stylish text on your Instagram Posts
Step #5: Save changes on Instagram & share our tool with your friends!!
How to Make Your Instagram Post Stand Out?
Create Engaging Captions
Use fancy fonts to create engaging captions that draw attention to your post. Experiment with different styles to match the mood and tone of your content.
Emphasize Key Messages
Highlight important messages or quotes using bold or unique fonts. This ensures that your key content doesn't get lost in the visual elements of your post.
Add Personality with Emojis
Enhance your captions with emojis that complement your message. The tool provides a variety of emojis to match any emotion or theme.
Design Eye-Catching Announcements
Whether it's a product launch or an event announcement, use fancy fonts to design eye-catching and informative posts that stand out in your followers' feeds.
FAQ ( Frequently Asked Questions )
Can I use fancy fonts for all types of Instagram posts?
Whether it's a photo, video, or carousel post, fancy fonts can enhance any type of content, making it more engaging and visually appealing.
Can I use fancy fonts for sponsored or promotional posts?
Elevate your sponsored posts with fancy fonts to make them more eye-catching and aligned with your brand aesthetic.
Can I use fancy fonts for posts with lengthy captions?
Experiment with different fonts to break up lengthy captions and make them more readable. Choose fonts that complement the tone of your caption.
Are there specific fonts recommended for different types of Instagram content (e.g., fashion, travel, quotes)?
While it ultimately depends on your brand or personal style, you can experiment with elegant fonts for fashion, playful fonts for travel, and unique fonts for quotes. Choose fonts that resonate with your content's theme.
Can I use fancy fonts for the text overlay on images?
Fancy fonts work exceptionally well for text overlays on images. Choose fonts that complement your image and enhance the overall visual impact of your post.
Are there recommended fonts for creating posts with a vintage or modern aesthetic?
For a vintage aesthetic, consider classic script fonts, while modern aesthetics may be complemented by sleek and minimalistic fonts. Experiment to find the perfect match for your desired style.
Can I use fancy fonts for Instagram carousel post titles?
Customize each carousel post title with fancy fonts to create a visually appealing sequence. This can captivate your audience and encourage them to swipe through all the slides.
Why Use Perfect Font Generator?
1)

No Registration Needed

2)

It's Absolutely Free

3)

One Click Feature ( Just Copy & Paste )

4)

Easy Navigation

5)

Huge Collection of Font Styles

6)

You can use this fonts style on all website & apps