---
Explore other Font Generators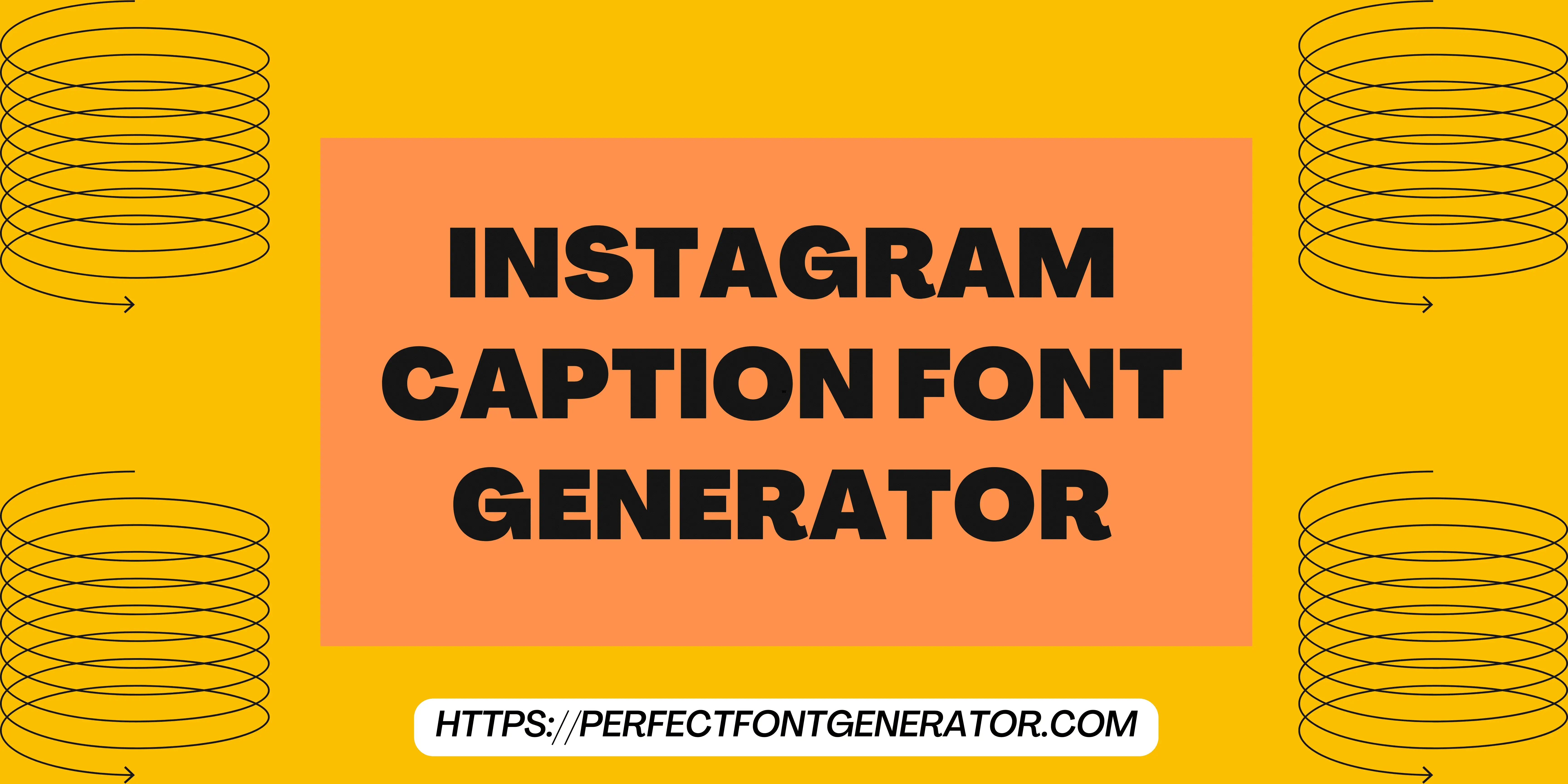 Fancy Font Generator for Instagram Caption: Elevate Your Profile with Style
With our Instagram Font Generator, the ultimate tool to transform your captions into captivating expressions of creativity. Elevate your Instagram game by effortlessly converting plain fonts into fancy ones, complete with cool symbols and emojis.
Cool Symbols, Emojis, and Icons
Enhance your captions with a touch of flair using our diverse collection of cool symbols, emojis, and icons. From hearts and stars to arrows and more, our tool empowers you to add personality and creativity to every caption you share.
Copy & Paste
Seamlessly share your creatively styled captions with our user-friendly "Copy" button. Whether you're crafting a witty remark, a heartfelt message, or a playful comment, our tool makes the process quick and hassle-free.
How To Use Instagram Caption Font Generator?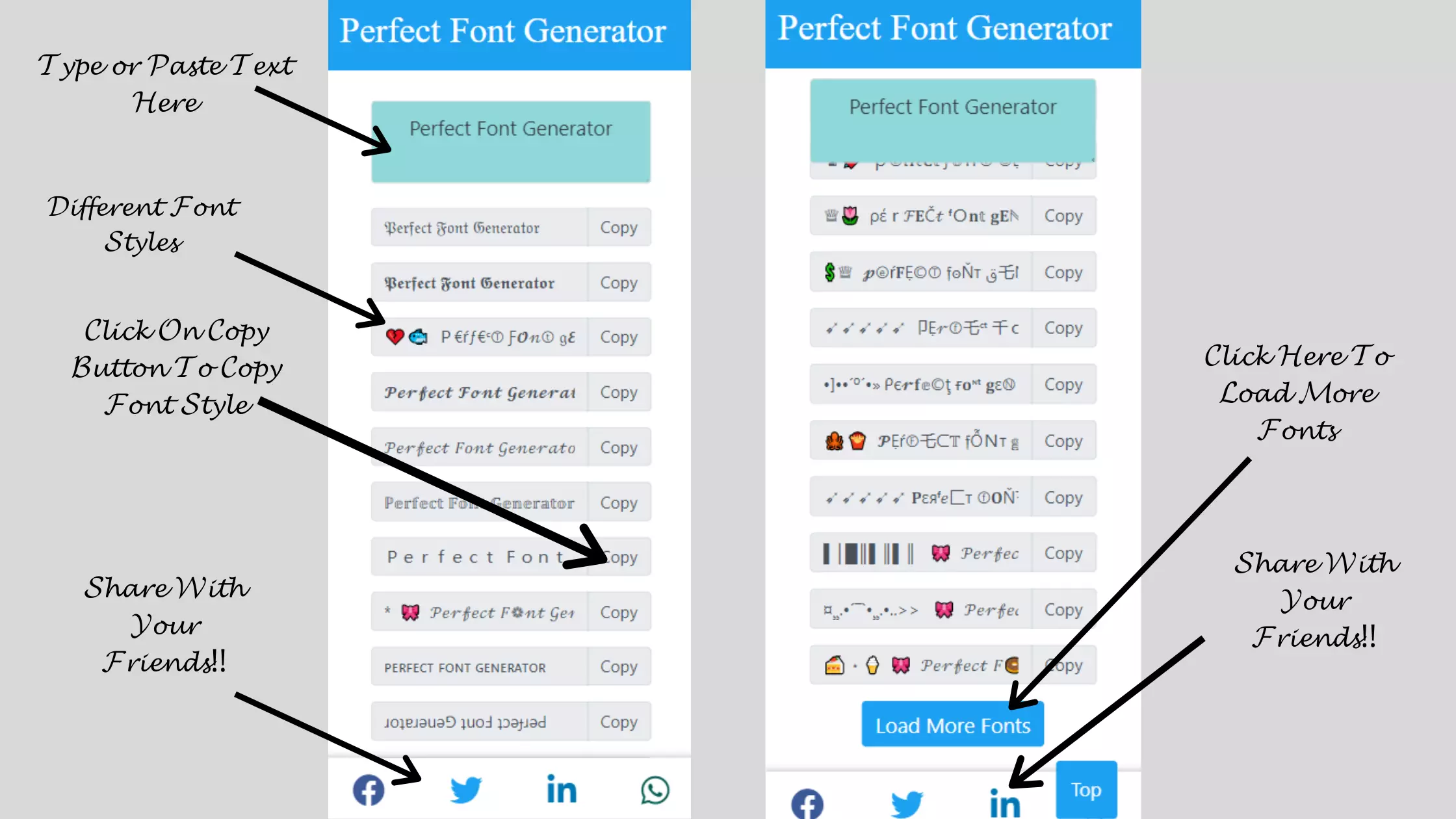 Step #1: Simply paste or type your text in the input box located at the top
Step #2: The font generator will automatically convert regular caption into stylish text with cool symbols & cute emojis
Step #3: Now click on "Copy" button to copy the text
Step #4: Use this stylish text on your Instagram caption
Step #5: Save changes on Instagram & share our tool with your friends!!
How to Make Your Instagram Caption Stand Out?
Inject Personality
Use our Fancy Font Generator to inject your personality into your captions. Experiment with different fonts, symbols, and emojis to tailor your tone and style.
Match the Vibe
Align your font choices with the mood of your caption. Whether it's casual, formal, or playful, choose fonts that complement the overall vibe you want to convey.
Emphasize Keywords
Highlight key words or phrases using different font styles. This draws attention to important elements of your caption and enhances its visual appeal.
Use Symbols Thoughtfully
Incorporate symbols and emojis that enhance the meaning of your caption. Choose them thoughtfully to add context and emotion to your words.
FAQ ( Frequently Asked Questions )
Is the Fancy Font Generator compatible with all types of Instagram posts?
Yes, our tool is designed to enhance captions for all types of Instagram posts, including photos, videos, and carousel posts.
Can I use these fancy fonts in Instagram story captions?
Copy the styled text and paste it into your story captions to add a touch of creativity and individuality.
Will the fancy fonts and symbols display correctly on Instagram Explore?
The generated fancy fonts and symbols are optimized to display consistently across Instagram, including the Explore section.
Can I mix different fancy fonts and symbols in a single caption?
While Instagram doesn't natively support mixing fonts, you can create a varied look by using different styles and symbols provided by the Fancy Font Generator.
Can I use fancy fonts in captioning videos on Instagram?
Elevate your video captions by copying and pasting the generated fancy fonts from our tool. It adds an extra layer of creativity to your video content.
Can I use fancy fonts for special occasions like birthdays or celebrations?
Infuse your captions with festive vibes using fancy fonts. Experiment with styles and symbols to tailor your captions to special occasions.
Why Use Perfect Font Generator?
1)

No Registration Needed

2)

It's Absolutely Free

3)

One Click Feature ( Just Copy & Paste )

4)

Easy Navigation

5)

Huge Collection of Font Styles

6)

You can use this fonts style on all website & apps