---
Explore other Font Generators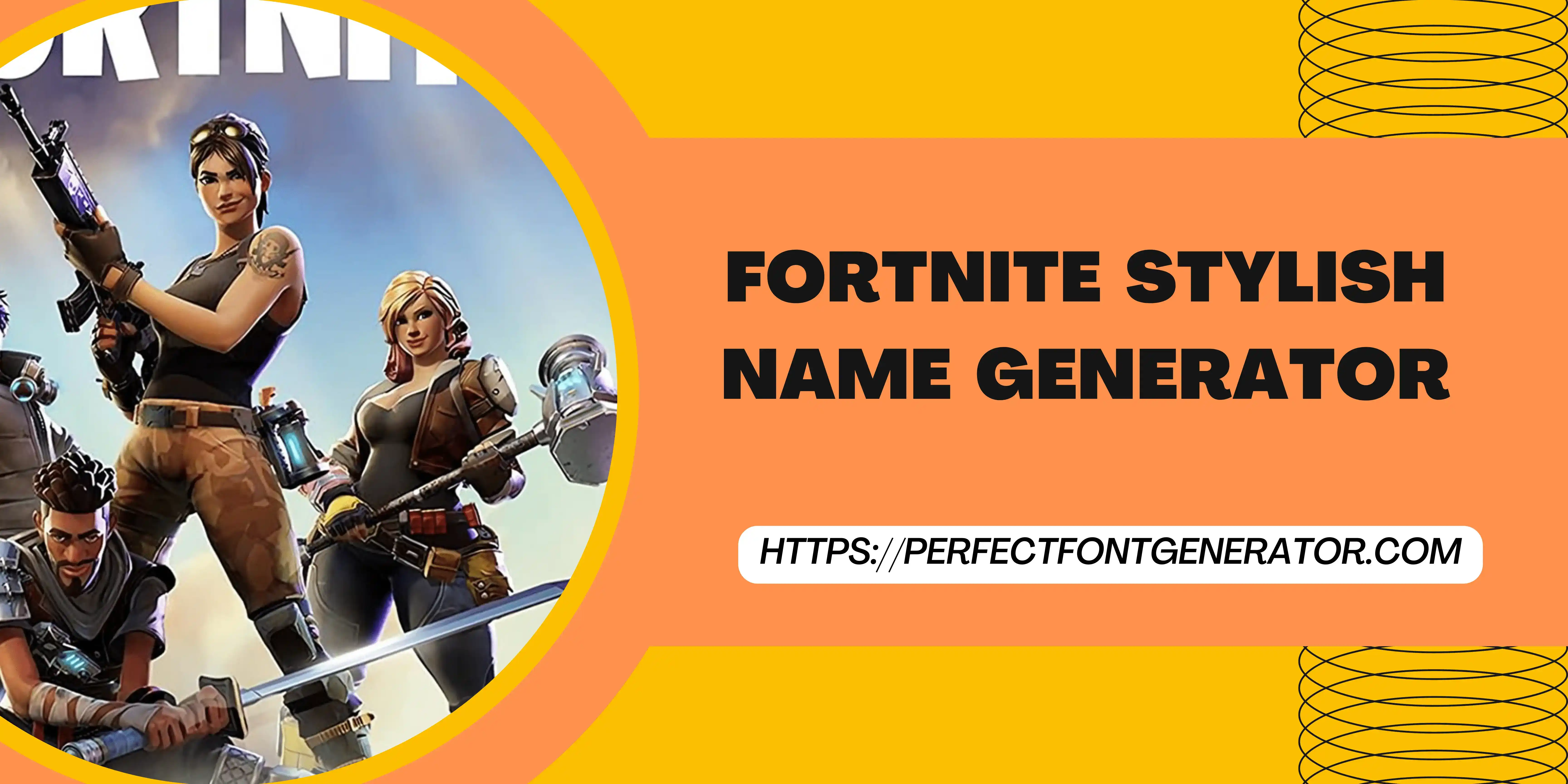 Fortnite Name Generator: Transform Your Fortnite Username with Style
Are you ready to make your mark in the Fortnite world? Stand out from the crowd and make a statement with a stylish name generated by the Fortnite Name Generator. This powerful tool allows you to convert plain names into eye-catching, stylish names with the help of cool symbols, icons, and fancy font styles. Let your Fortnite username reflect your unique personality and style with the diverse range of options available.
Fortnite Name Symbols
The Fortnite nickname generator doesn't stop at stylish fonts; it also offers an extensive collection of cool symbols and icons to add that extra touch of flair to your Fortnite nickname. From special characters and unique symbols to icons representing your favorite gaming elements, the tool provides you with a wide variety of options to customize your username and make it truly your own.
Also Try: Free Fire Stylish Name Generator with Cool Symbols
Also Try: COD Stylish Name Generator with Cool Symbols
Also Try: PUBG Stylish Name Generator with Cool Symbols
How to Pick a Fortnite Name?
Choosing the perfect Fortnite name is an exciting process that allows you to express your individuality. When picking a Fortnite name, consider your personality, interests, or favorite gaming elements. Whether you want a name that reflects your competitive spirit, showcases your creativity, or pays homage to your favorite Fortnite character, the Fortnite Name Generator has the resources to help you find the perfect fit.
How to Change Fortnite Nickname?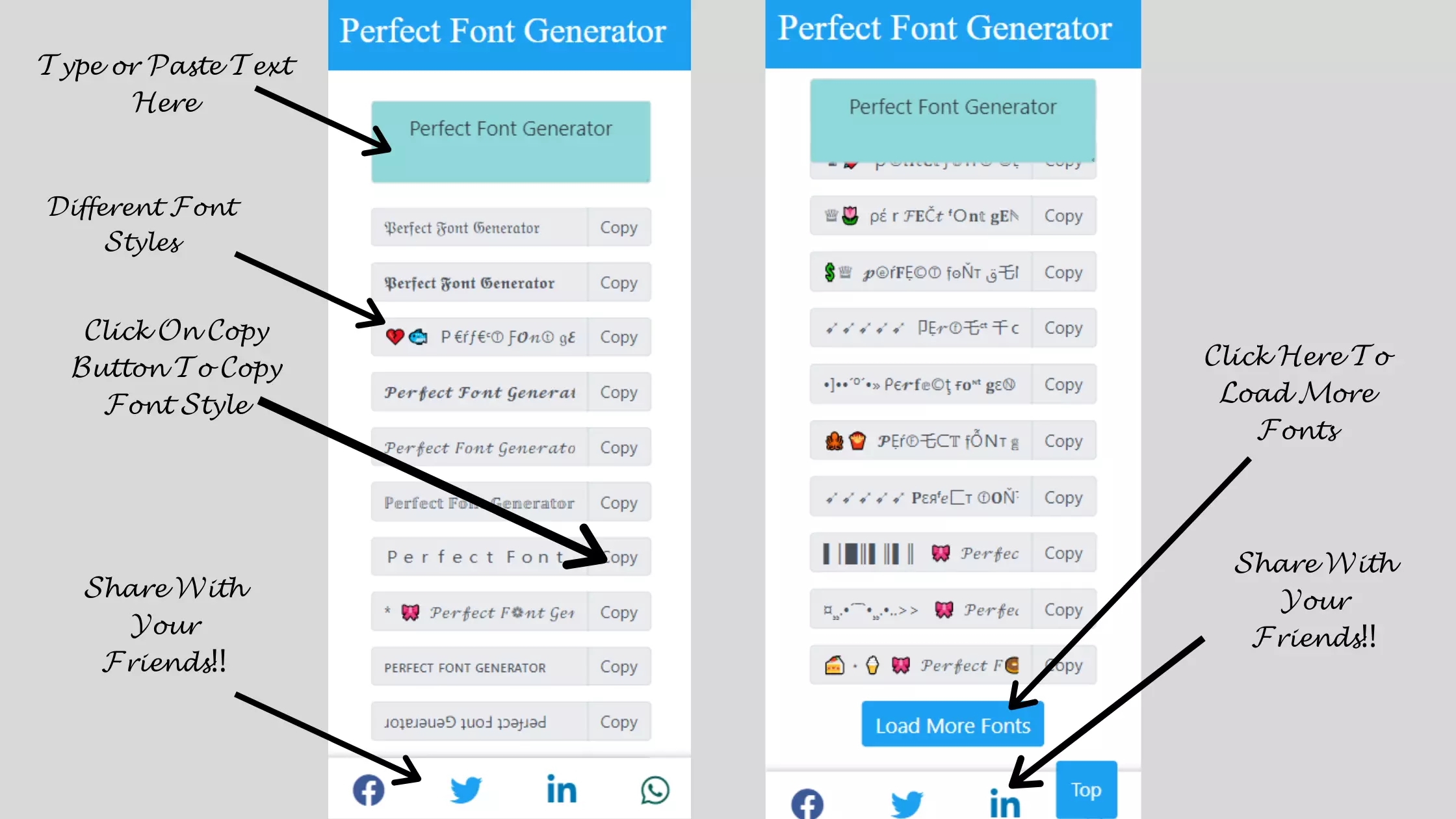 If you're looking to change your Fortnite nickname, the process is simple. Follow these steps:
1.

Launch Fortnite and log in to your account.

2.

Navigate to the account settings or profile section.

3.

Locate the option to change your nickname or username.

4.

Enter the new stylish name generated by the Fortnite Name Generator.

5.

Save the changes, and your Fortnite identity will be refreshed with your newly chosen stylish name.
Frequently Asked Questions
How Many Fortnite nickname Characters?
Fortnite allows players to have usernames with up to 16 characters.
How to make a Fortnite name anonymous?
Use Special Characters: Incorporate special characters into your name to make it unique and less identifiable. Symbols such as asterisks (), hashtags (#), or underscores (_) can help conceal your identity. For example, "AnonPlayer123" can become "AnonPlayer123".
Avoid Personal Information: Steer clear of using any personal information in your Fortnite name. Refrain from including your real name, birthdate, or any other identifiable details that can be linked back to you.
Be Creative with Pseudonyms: Create a pseudonym or gaming alias that has no connection to your real identity. Consider using fictional character names, random word combinations, or unique nicknames that have no personal associations.
Change Your Display Name: Some gaming platforms, including Fortnite, allow you to change your display name. Take advantage of this feature and modify your name to something anonymous. This way, other players won't be able to recognize you based on your username.
How to make your Fortnite name sweaty?
Having a "sweaty" Fortnite name can make you appear more competitive and skilled to other players. If you want to give your Fortnite name a sweaty vibe, here are some suggestions:
Use Aggressive Adjectives: Incorporate aggressive adjectives into your name to create a fierce impression. Examples include "SavageSlayer," "FearlessWarrior," or "RuthlessDestroyer."
Emphasize Skill or Achievement: Highlight your gaming skills or achievements in your Fortnite name. Consider phrases like "ProGamer," "VictoryChampion," or "MasterfulSniper" to showcase your expertise.
Include Competitive Terms: Incorporate terms that are associated with competitive gaming to make your Fortnite name sound more intense. Words like "Elite," "Dominance," "Champion," or "Apex" can add a competitive edge to your username.
Use Stylish Fonts: Experiment with different fonts to make your Fortnite name stand out. Various online tools allow you to generate stylish and unique fonts that can give your name a sweatier appearance.
How often can you change your Fortnite name?
Fortnite allows players to change their usernames once every two weeks. With the Fortnite Name Generator, you can generate a new stylish name whenever you're ready for a change.
How to make your Fortnite name small?
The Fortnite Name Generator offers a variety of font styles, including tiny fonts, that allow you to create a smaller and more compact username for a unique aesthetic.
Which is the best Fortnite name generator?
The Perfect Font Generator's Fortnite Name Generator stands out as a reliable and comprehensive tool, providing a wide range of fancy fonts, symbols, and icons tailored specifically for Fortnite usernames.
Can I use special characters in my Fortnite nickname?
Absolutely! Adding special characters to your Fortnite nickname can give it a unique and stylish flair. However, it's important to note that not all special characters are supported. Fortnite allows certain special characters, such as numbers, underscores (_), hyphens (-), and spaces, to be used in nicknames.
Can I use spaces in my Fortnite nickname?
Yes, you can! Fortnite allows spaces in nicknames, giving you the freedom to create distinct and readable names. Using spaces can help you achieve a clean and organized look for your nickname.
Why Use Perfect Font Generator?
1)

No Registration Needed

2)

It's Absolutely Free

3)

One Click Feature ( Just Copy & Paste )

4)

Easy Navigation

5)

Huge Collection of Font Styles

6)

You can use this fonts style on all website & apps