---
Explore other Font Generators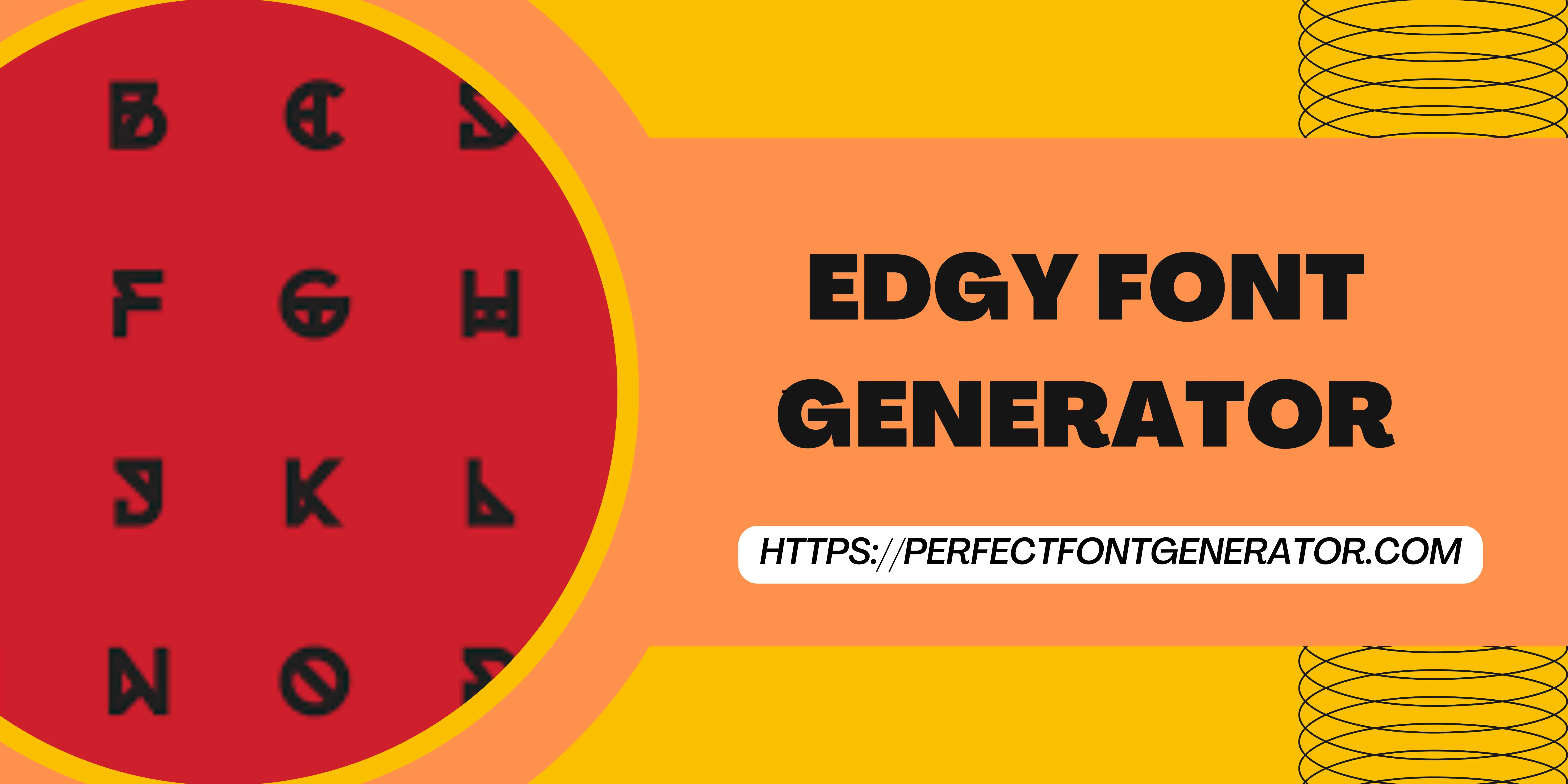 Edgy Font Generator With Cool Symbols & Emojis - Copy Paste Edgy Text
WithEdgy Font Generator, where you can transform plain text into a bold and edgy font that is sure to make a statement. Whether you're looking to add a touch of rebellion to your designs or want to stand out with a unique aesthetic, our Edgy Font Generator has got you covered. With its automatic conversion, wide range of symbols and icons, and compatibility across all platforms, you can easily elevate your text to the next level.
About Edgy Font
The Edgy font style is characterized by its bold, sharp lines, and unconventional design elements. It exudes a sense of attitude, rebellion, and non-conformity. The letters are often distorted, angled, or stylized in a way that captures attention and creates an edgy visual impact. Edgy fonts are commonly associated with alternative subcultures, such as punk, gothic, and street art, and are perfect for designs that aim to break the norm and make a bold statement.
Cool Symbols, Emojis, and Icons
Our Edgy Text Generator not only provides you with the ability to transform your text but also offers a variety of cool symbols, emojis, and icons to complement your edgy designs. From skulls and lightning bolts to graffiti-inspired symbols and rebellious emojis, you'll find a wide range of elements to enhance your text and add an extra layer of edginess.
Copy & Paste
Using our Font Generator is quick and simple. Once you've customized your text and added the desired symbols or icons, you can easily copy the generated result with the click of a button. Paste the edgy text into your preferred platform or design software, such as social media posts, graphic design projects, websites, or even personal messages.
Where Can I Use These Edgy Text?
The versatility of the Edgy font opens up a world of creative possibilities. Here are a few ideas to inspire you:
1.

Social Media Profiles: Make a bold statement on platforms like Instagram, Twitter, or Facebook by using the Edgy font in your bio, username, or captions.

2.

Graphic Design Projects: Create eye-catching posters, album covers, or flyers that demand attention with an edgy typographic style.

3.

Website Design: Use the Edgy font for headers, banners, or call-to-action buttons to create a memorable user experience.

4.

Fashion and Apparel: Add an edgy touch to clothing designs, merchandise, or branding for streetwear, punk, or alternative fashion brands.
How to Use the Edgy Font Generator?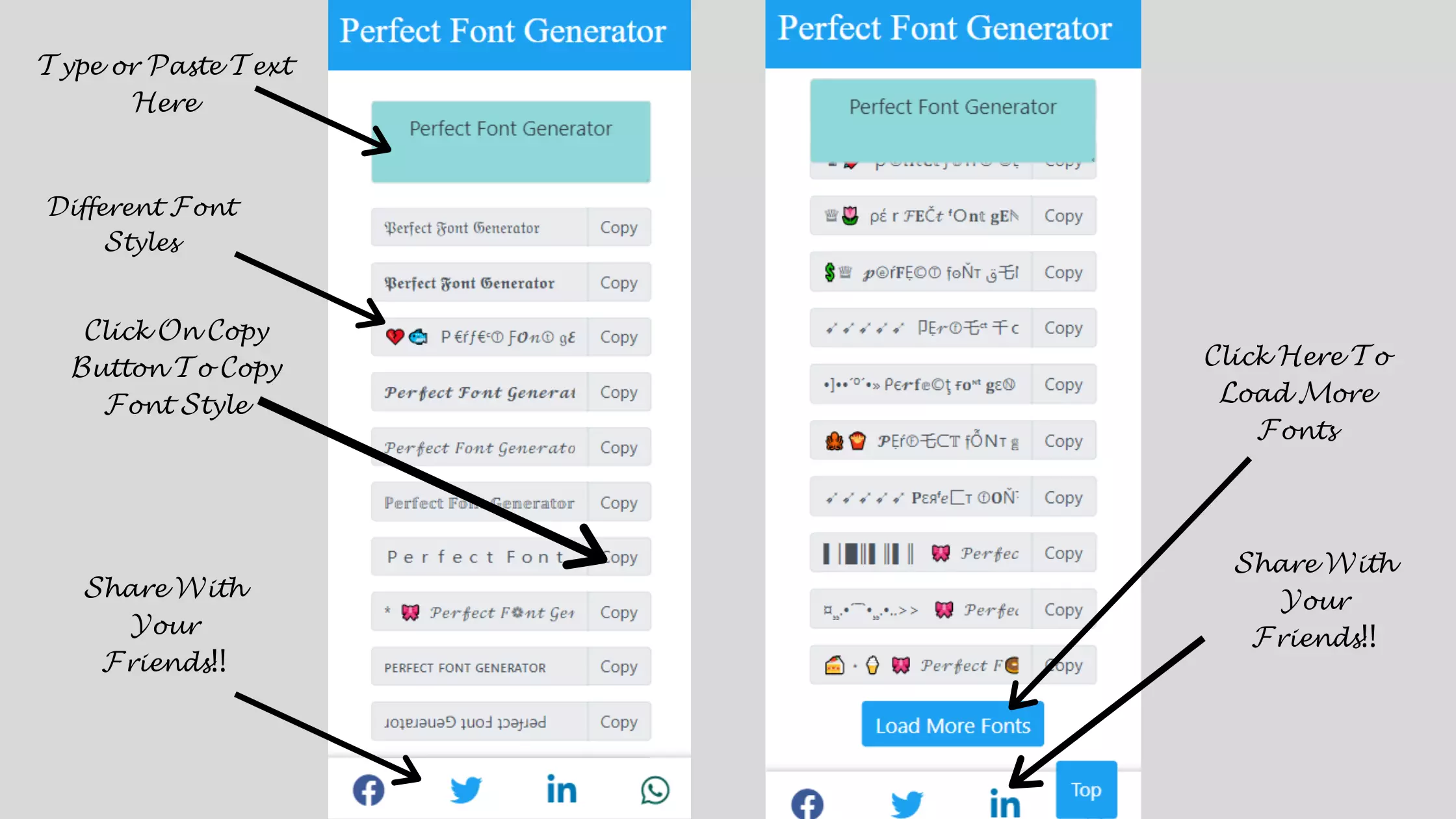 1.

Visit our Edgy Font Generator tool page.

2.

Enter your desired text in the input box provided.

3.

Explore the different Edgy font variations and customize your text with symbols and icons.

4.

Once you're satisfied with the result, click the "Copy" button to copy your edgy text.

5.

Paste the converted text into your desired platform or design software.
FAQ ( Frequently Asked Questions )
What are some edgy fonts?
Some popular edgy fonts include Impact, Bebas Neue, Grunge Fonts, Gothic Fonts, and Stencil Fonts. These fonts possess a bold and rebellious style that aligns with the edgy aesthetic.
What is Goth font?
Goth font, also known as Gothic font, is a style characterized by intricate, ornate letterforms inspired by medieval calligraphy. It is often associated with the gothic subculture and evokes a sense of mystery and darkness.
What is a hippie font?
Hippie font refers to a style of typography associated with the hippie counterculture of the 1960s and 1970s. It features psychedelic lettering, intricate patterns, and vibrant colors, reflecting the free-spirited and unconventional nature of the hippie movement.
Why Use Perfect Font Generator?
1)

No Registration Needed

2)

It's Absolutely Free

3)

One Click Feature ( Just Copy & Paste )

4)

Easy Navigation

5)

Huge Collection of Font Styles

6)

You can use this fonts style on all website & apps