---
Explore other Font Generators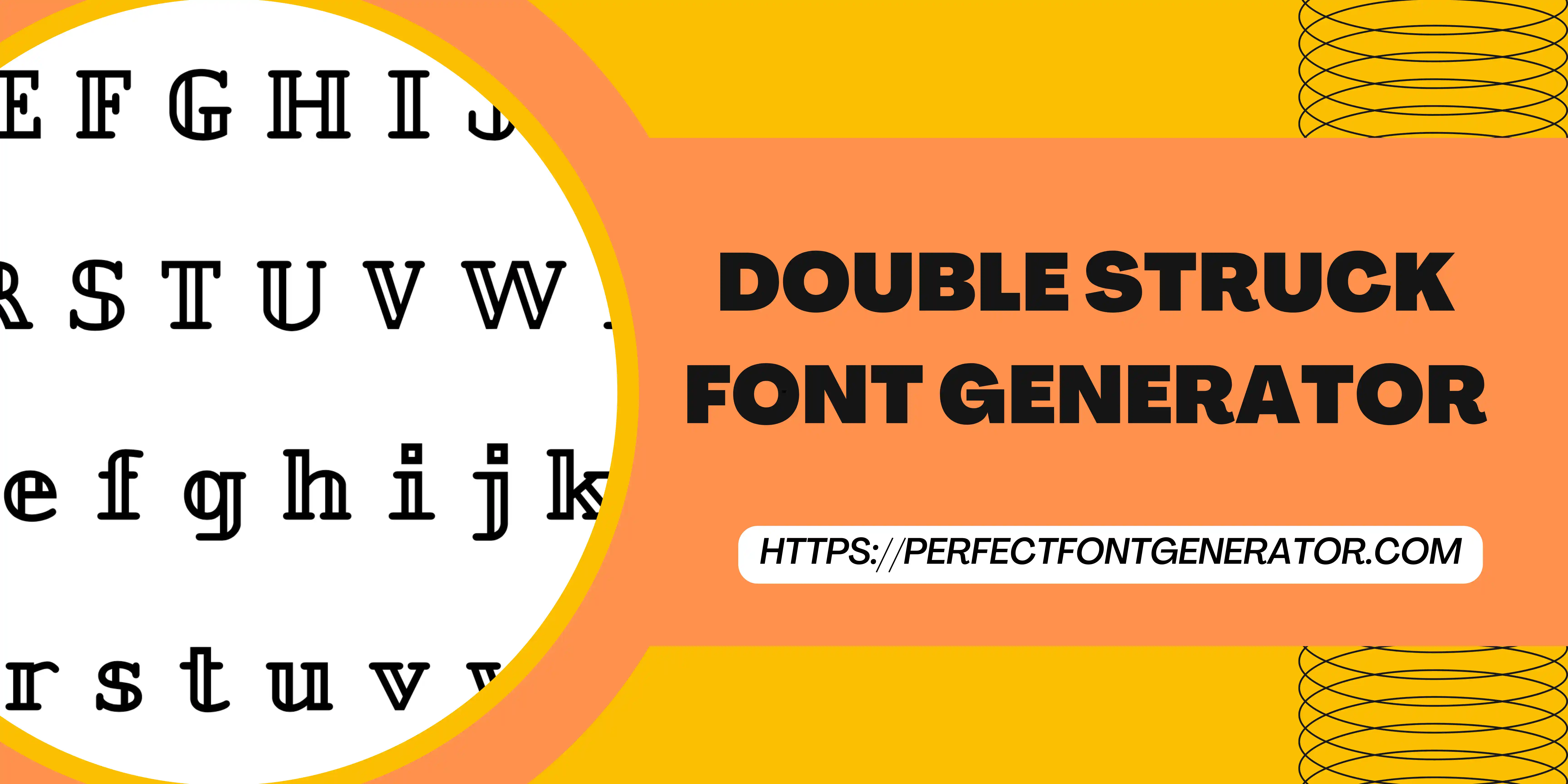 Online Double Struck Font Generator - Copy Paste Tool
With Double Struck Font Generator, an incredible tool that allows you to transform your plain text into stunning Double Struck fonts. With just a few clicks, you can add a unique and eye-catching style to your text, making it stand out in any context.
About Double Struck Font
Double Struck fonts, also known as Double Outline or Blackboard Bold fonts, feature letters and numbers that are filled with two parallel lines, creating a bold and impactful visual effect. These fonts are perfect for creating attention-grabbing headings, logos, posters, social media posts, and more.
Cool Symbols, Emojis, and Icons
In addition to the Double Struck fonts, our generator provides a wide range of cool symbols, emojis, and icons that you can incorporate into your text. These additional elements allow you to enhance your designs, add personality, and create a unique visual impact.
Copy & Paste
To ensure a seamless user experience, our Font Generator is equipped with a convenient 'Copy' button. With a simple click, you can easily copy the generated Double Struck text to your clipboard and paste it wherever you need it. This feature saves you time and effort, allowing you to swiftly incorporate the Double Struck font into your creative projects.
Where Can You Use Double Struck Text?
1.

Graphic Design: Elevate your design projects by using Double Struck fonts in logos, headlines, titles, or typography-based artworks.

2.

Social Media: Make your posts and stories on platforms like Instagram, Facebook, or Twitter more eye-catching and engaging with Double Struck text.

3.

Digital Art: Use Double Struck fonts in digital illustrations, digital collages, or any form of digital art to add a unique and striking touch.

4.

Presentations: Grab attention in presentations by using Double Struck fonts for key points, headings, or section titles.

5.

Personal Branding: Create a distinctive brand identity by incorporating Double Struck fonts into your website, business cards, or personal branding materials.
How to Use the Double Struck Font Generator?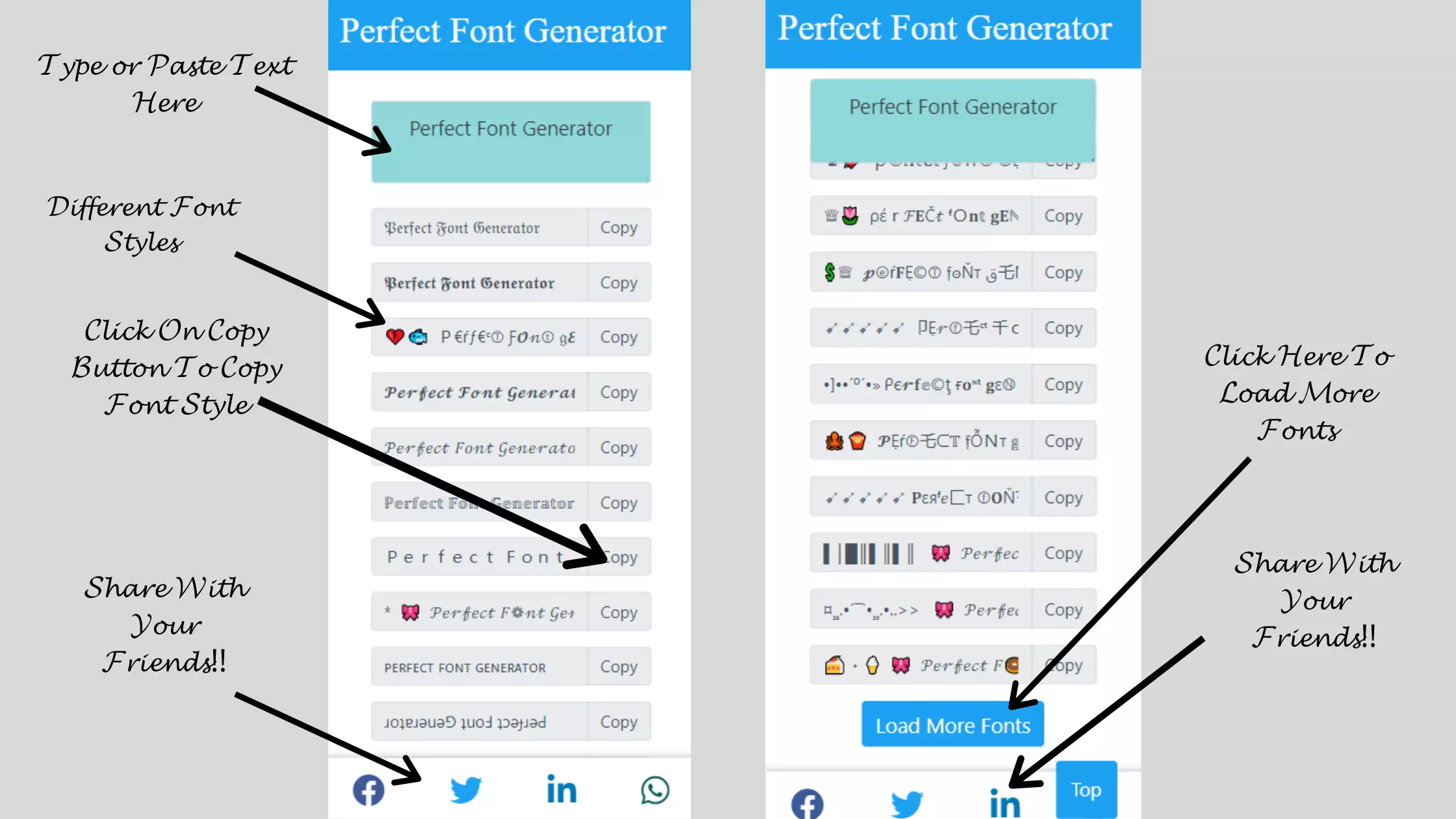 1.

Visit Double Struck Font Generator Page.

2.

Enter your desired text in the input box provided.

3.

The tool will automatically generate your text in the captivating Double Struck font style.

4.

Explore the range of cool symbols, emojis, and icons available, and incorporate them into your text, if desired.

5.

Once you're satisfied with the result, click the 'Copy' button to instantly copy the Double Struck text to your clipboard.

6.

Paste the Double Struck text into any platform, application, or document of your choice and witness its visual impact.
FAQ ( Frequently Asked Questions )
What is the name of the Double Struck font?
The Double Struck font goes by various names, including Double Outline, Blackboard Bold, or Mathematical Bold. These names refer to the distinctive double-lined appearance of the characters.
How to Double Struck on Instagram?
To use Double Struck text on Instagram, generate the Double Struck font using our Double Struck Font Generator, copy the generated text, and paste it into your Instagram captions, comments, or bio section. Please note that not all fonts may be compatible with Instagram, so make sure to test them before finalizing your post.
Why Use Perfect Font Generator?
1)

No Registration Needed

2)

It's Absolutely Free

3)

One Click Feature ( Just Copy & Paste )

4)

Easy Navigation

5)

Huge Collection of Font Styles

6)

You can use this fonts style on all website & apps