---
Explore other Font Generators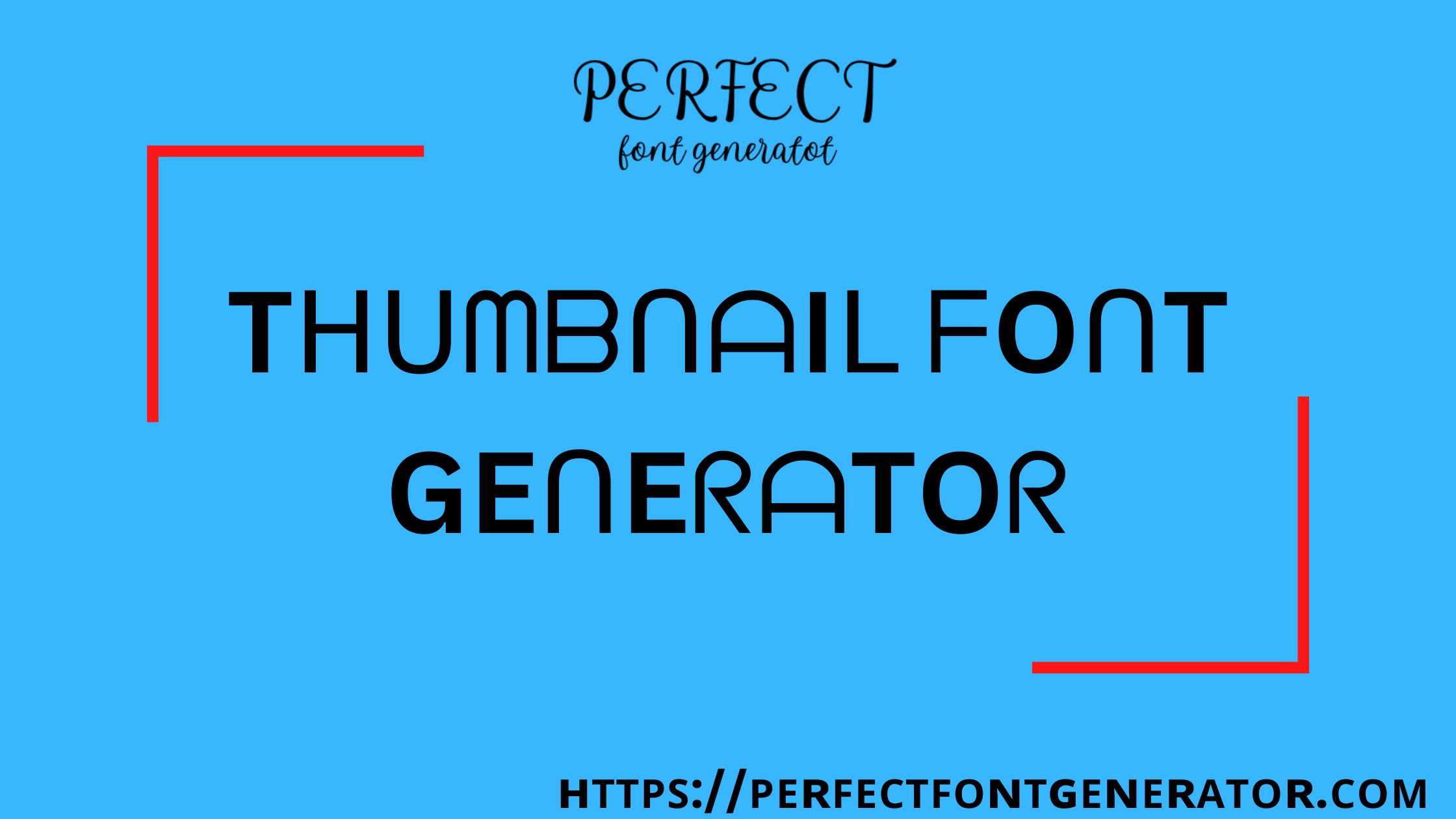 Thumbnail Font Text Generator - Online Copy Paste Tool
Are you struggling to make your Youtube video thumbnail more creative & eye-catching? Here the thumbnail font generator will help you to convert normal fonts into fancy fonts that you can use anywhere on Youttube thumbnail. This copy paste thumbnail text generator have various attractive font styles such as strikeThrough, underline, slashThrough, heartsBetween, firework, kirbyHug,invertedSquares, Cursive, oldEnglish, wideText, etc.
This font maker has almost 90+ fancy font styles that you can use on YouTube video to grab attention of the people and attract more subscribers. This thumbnail font generator has the advanced feature of loading more font styles by clicking on "Load More Fonts" and generates unlimited font styles for you.
What is Unicode Standard?
Ideally computers store information in number format. Unicode provides a unique number to every letter and characters no matter what device, platform, application/software, or language you use. Most text in the document and web pages are encoded using one of the UTF(Unicode Transformation Format) encodings. Almost all modern devices support Unicode character translation. There are two most common types of Unicode standard available which is UTF-8 and UTF-16.
How To Use Thumbnail Font Generator?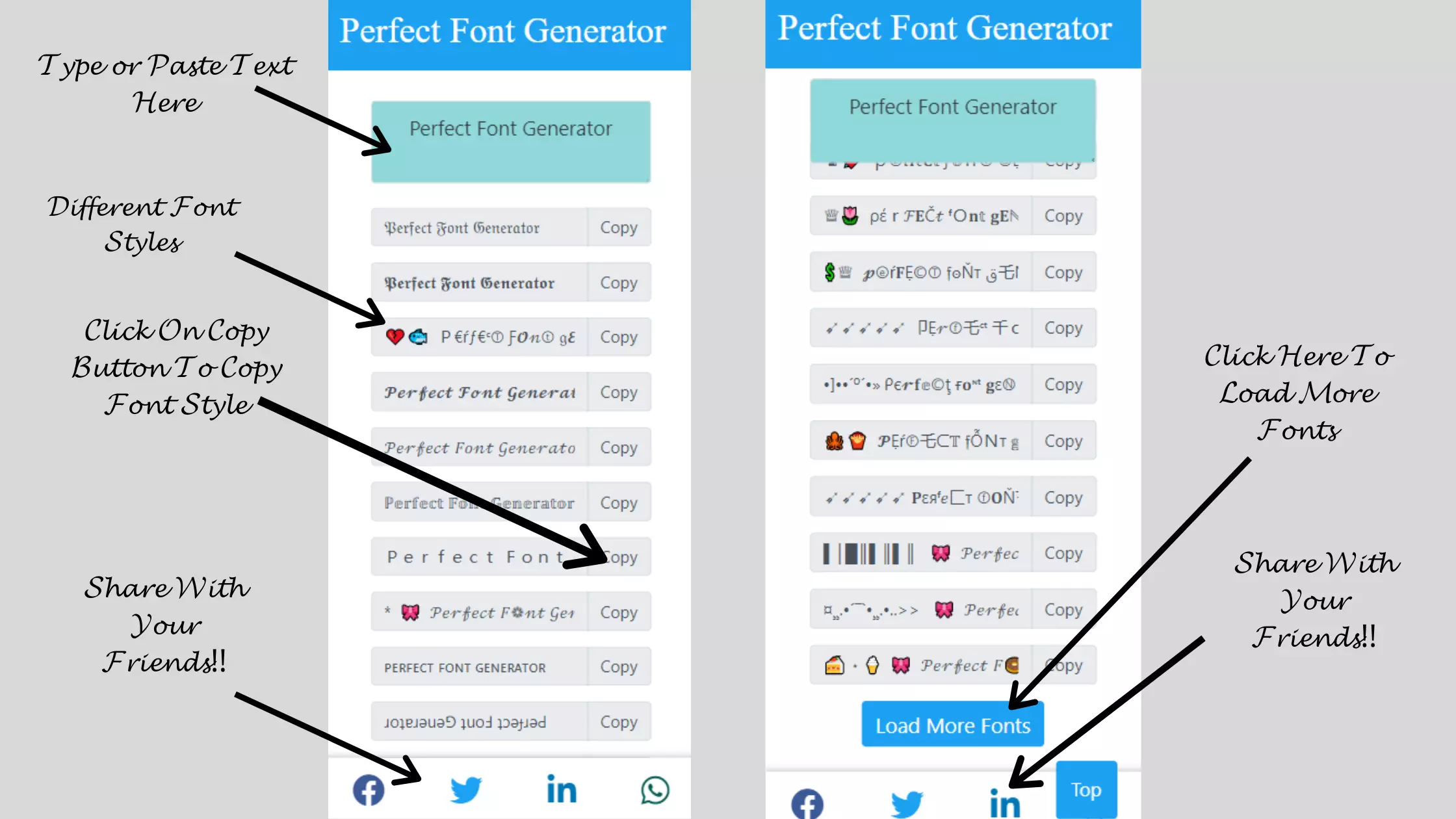 Step #1: Simply paste or type your text in the input box located at the top
Step #2: The Thumbnail font generator will automatically convert regular text into stylish text
Step #3: Now click on "Copy" button to copy the text
Step #4: Use these stylish text on Youtube thumbnail banner
Why Use Perfect Font Generator?
1)

No Registration Needed

2)

It's Absolutely Free

3)

One Click Feature ( Just Copy & Paste )

4)

Easy Navigation

5)

Huge Collection of Font Styles

6)

You can use this fonts style on any social media platform