---
S𝓅σήǤ𝒆ᗷ𝐨๒ M𝐎𝐂𝓀ι𝓃𝕘 𝓽𝔢ⓧŤ G𝔢ℕ𝑒г𝐀ţ๏ⓡ - Copy Paste Tool
The Spongebob Mocking text generator will convert plain normal text into spongebob meme text font that you can use on your social media profiles. This tool provides a wide range of font styles with beautiful emoji and icons. This copy paste mocking text generator has various attractive randomly alternating casing letters along with fancy fonts and symbols.
About Mocking Spongebob Meme:
The mocking Spongebob meme comes from a scene in the show Spongebob Squarepants's 9th episode called "Little Yellow Book" where the actor acts like a chicken clucking & pecking at the ground.
As you can refer to the above meme, alternating upper-case and lower-case letters indicates mocking tone. The Spongebob meme text generator has many font styling options which you can use on your social media, gaming, messenger, and on any other platform you wish. The text generator has a copy paste feature which makes it super easy to use. You just need to enter your text in the input box at the top and the tool will convert your text into Spongebob mocking text which means randomly alternating lowercase and uppercase letters combinations.
How To Use SpongeBob Mocking Text Generator?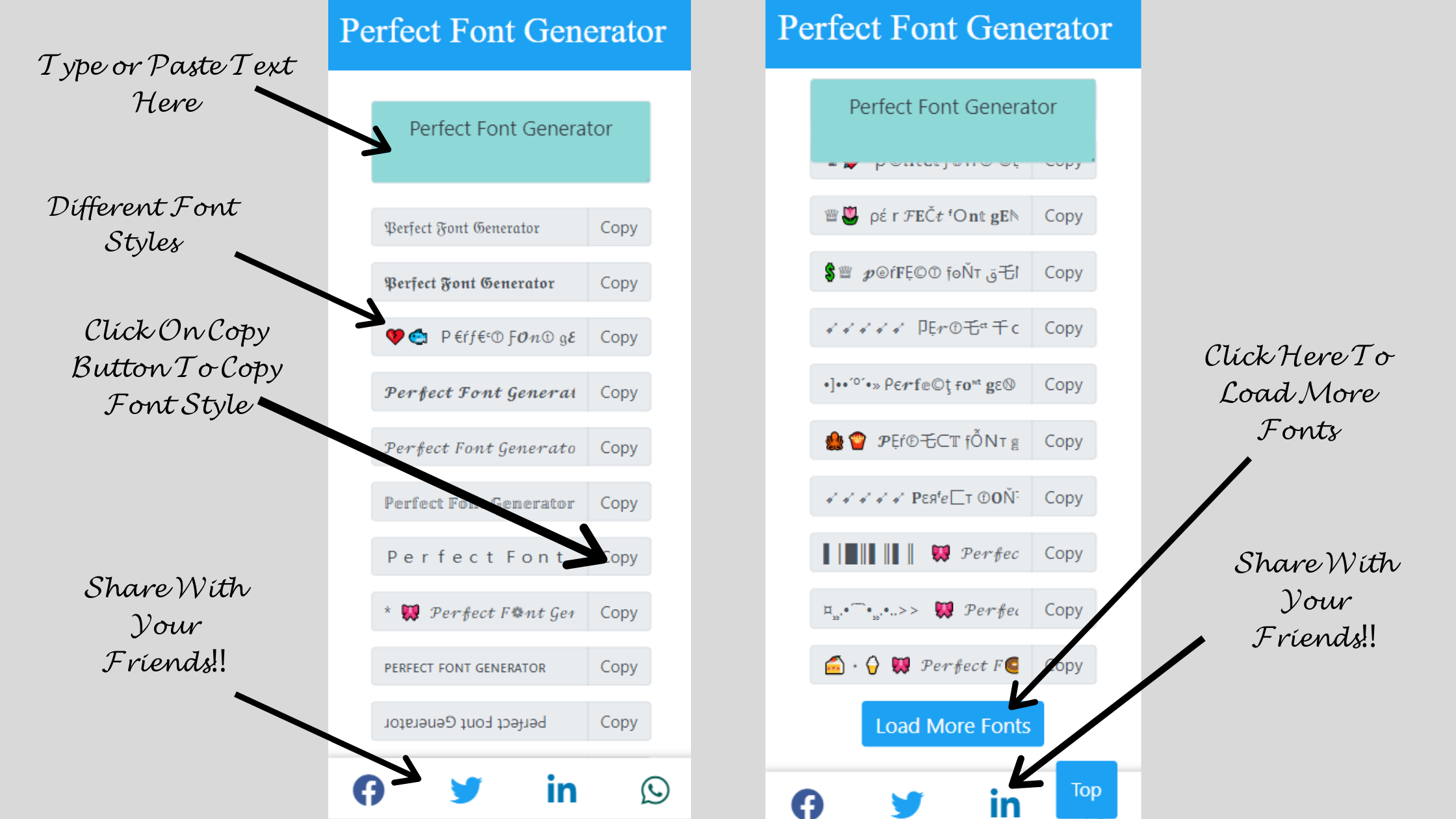 Step #1: Simply paste or type your text in the input box located at the top
Step #2: Copy Paste spongebob meme text generator will automatically converts your text into randomly alternating uppercase and lowercase letters
Step #3: Now click on "Copy" button to copy your mocking text from the list
Step #4:Paste the copied mocking text on your social media profiles or messengers or video game
Step #5:Save changes on the website & share our tool with your friends!!
What is Unicode Standard?
Ideally computers store information in number format. Unicode provides a unique number to every letter and characters no matter what device, platform, application/software, or language you use. Most text in the document and web pages are encoded using one of the UTF(Unicode Transformation Format) encodings. Almost all modern devices support Unicode character translation. There are two most common types of Unicode standard available which is UTF-8 and UTF-16.
SpongeBob Mocking Text FAQ ( Frequently Asked Questions )
What is the Spongebob text?
It is the kind of text styling that randomly alternates lowercase and uppercase letters to stipulate sarcasm. The Spongebob mocking meme from Spongebob Squarepants tv series where people use different letters to showcase each other derogatory. Spongebob also known as Mocking Spongebob, Spongemocking, or alternating caps.
What is the mocking Spongebob meme?
The meme has been taken from the American animated comedy TV series created by marine science educator and animator Stephen Hillenburg for Nickelodeon. The series has 13 seasons till now and the meme has become popular from the 13th episode. In 2019, on the anniversary of Spongebob Squarepants Nickelodeon announced an entire lineup of Spongebob meme toys.
What's the SpongeBob meme with capital letters?
The Spongebob meme indicates mocking tone where people use randomly alternating lowercase & uppercase letters to make their message more mockery.
Who is SpongeBob's girlfriend?
Sandra Jennifer "Sandy" Cheeks is a fictional character in the Nickelodeon franchise SpongeBob SquarePants TV series.
Can I use Mocking text on popular social media platforms?
Yes, absolutely you can these mocking texts on any social media platforms such as facebook, Instagram, Twitter, Linkedin, Tumblr, Tinder, Snapchat, Tiktok, YouTube, Spotify, Netflix, Pinterest Telegram, WhatsApp, etc.
Is Mocking text generator tool free?
Yes, It's absolutely free to use because we have done hard work to make your life easier. So please bookmark this tool & share with your friends.
Do I need technical knowledge to use this text generator tool?
No, you don't need any kind of technical knowledge to use this tool. It's as simple as you do copy paste, you put text in the input box at top & the SpongeBob mocking text changer tool will generate mocking texts for you. Now copy your mocking text and use it anywhere you want.
Why Use Perfect Font Generator?
1)

No Registration Needed

2)

It's Absolutely Free

3)

One Click Feature ( Just Copy & Paste )

4)

Easy Navigation

5)

Huge Collection of Font Styles

6)

You can use this fonts style on any social media platform ( Instagram, Facebook, WhatsApp, LinkedIn, Twitter,etc)